Clarkson Potter and Ten Speed Press Unveil Free Zoom Backgrounds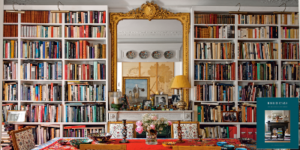 With all the Zoom meetings we're attending in our new remote work setup, you might be looking for a way to spruce up your everyday web presence. Luckily, Clarkson Potter and Ten Speed Press have teamed up to create a series of free, downloadable Zoom backgrounds from their illustrated titles!
No time to beautify your own home before the next video chat? Borrow one from a gorgeous home or garden book! Missing your favorite vacation and happy hour spots? Virtually transport yourself with photography from travel and drink titles! You might just find a new favorite book along the way.
Please feel free to use these backgrounds in your team meetings and show your PRH pride. You can spread the word with the social graphics we've created here; as always, use #TeamPRH in any social posts on personal channels.
Posted: May 26, 2020