Colin Woodard to Discuss His Book UNION via Zoom (9/1)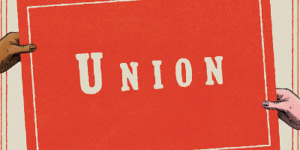 Colin Woodard, author of UNION (Viking), will be in conversation with Derek Chollet, Executive Vice President of the German Marshall Fund of the United States, which is hosting this virtual event via Zoom on Tuesday, September 1 at 10:30am (ET).
UNION tells the story of the struggle to create a national myth for the United States, one that could hold its rival regional cultures together and forge, for the first time, an American nationhood. It tells the dramatic tale of how the story of our national origins, identity, and purpose was intentionally created and fought over in the nineteenth and early twentieth centuries.
Colin Woodard is a New York Times bestselling writer-historian, and journalist who has reported from more than fifty foreign countries and six continents. A longtime foreign correspondent for The Christian Science Monitor and The San Francisco Chronicle, he is a reporter at the Portland Press Herald, where he received a 2012 George Polk Award and was a finalist a 2016 Pulitzer Prize. His work has appeared in The New York Times, The Washington Post, The Economist, Smithsonian and Politico. He is the author of American Nations, American Character, The Lobster Coast, The Republic of Pirates, and Ocean's End, and lives in Maine.
!! As a reminder, if you are posting to a personal or other non-PRH account you must include the hashtag #TeamPRH !!
Posted: August 29, 2020