Consumer Marketing Launches New "Books Connect Us" Podcast – Listen!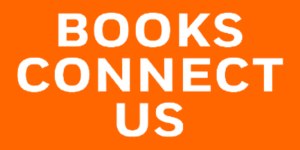 The Consumer Marketing team, in collaboration with colleagues from across Penguin Random House publishing groups, created and launched a new Books Connect Us podcast series. Each show consists of 20- to 30-minute remote conversations, between an author and a specially picked interviewer. They delve into the author's latest book and offer unique perspectives on our current situation. The authors also touch on what they're reading, and why books are an important connective tissue for us all.
Pat Stango, Director, Penguin Random House Video Production & Development, comments, "I want to acknowledge what an impressive team effort it's been launching this project so quickly! Thanks to so many Consumer Marketing colleagues, and the imprint teams who have been AWESOME at setting us up with the first batch of authors— everyone has done a bang-up job."
Episode 1 launched on Monday, April 6, and features Taylor Jenkins Reid (DAISY JONES & THE SIX) talking to PRH's Natasha Minoso about parenting, sweatpants, finding inspiration, and why Nora Ephron and romance novels are so essential. To listen, click here.
Episode 2 debuted on Thursday, April 9, with Erik Larson talking to Read It Forward's Abbe Wright about his new book, THE SPLENDID AND THE VILE, how London society dealt with The Blitz, and comparisons of those trying times to what we are enduring today. To listen, click here.
Here are some of the upcoming Books Connect Us podcast episodes to check out in the coming days:
To subscribe to the Books Connect Us podcast, click here and subscribe within the specific podcast you choose.
After listening, if you like what you heard, you are encouraged to leave a written review on Apple Podcasts.
Posted: April 13, 2020