Cree Myles to Co-Host "Passing x All Ways Black" Conversation With Netflix Tomorrow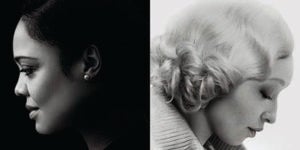 As part of an ongoing relationship between Netflix and Penguin Random House, tomorrow, Tuesday, November 23, at 2:00 PM (ET), influencer Cree Myles will co-host Passing x All Ways Black, an Instagram Live conversation alongside Netflix's Lakin Starling about the book-to-film adaptation of Nella Larsen's PASSING (Penguin Books).
The 30-minute event, which you can stream from @allwaysblack or @strongblacklead, will dig into themes that include the politics of passing, the use of passing for survival and/or access, favorite scenes from the book and film, and Nella Larsen's enduring legacy.
This collaboration with Netflix's Strong Black Lead will introduce their 750,000 followers to @allwaysblack and celebrate Black storytelling through the lens of books and film.
Event Details
Passing x All Ways Black
Tuesday, November 23 @ 2:00 PM (ET)
IG Live @allwaysblack and @strongblacklead
Posted: November 22, 2021