Cristóbal Pera Appointed to Publishing Director at Vintage Español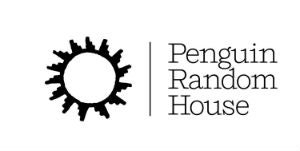 Dear Colleagues,
I am pleased to announce the appointment of Cristóbal Pera to the position of Publishing Director, Vintage Español, effective immediately. Cristóbal will be succeeding Jaime de Pablos, who has resigned from our group to assume key responsibilities for his family's business.
As Publishing Director, Cristóbal will acquire and publish books in original Spanish, as well as Spanish translations of major English-language titles. He will continue to grow our market-leading US Spanish Language imprint, and will help to launch one of the most exciting and blockbuster lineups of books in the months ahead, with a list that includes:
ORIGEN by Dan Brown
Gabriel García Márquez's CIEN AÑOS DE SOLEDAD, the Illustrated Fiftieth Anniversary Edition
Virginia Vallejo's AMANDO A PABLO, ODIANDO A ESCOBAR, the basis for the forthcoming major motion picture Escobar, starring Javier Bardem and Penélope Cruz
EL LABERINTO DE LOS ESPÍRITUS by Carlos Ruiz Zafón
Movie tie-in editions of E L James's CINCUENTA SOMBRAS series
And in joint venture with Penguin Random House Grupo Editorial:
MÁS ALLÁ DEL INVIERNO by Isabel Allende
The complete works of Isabel Allende, in new editions
UNA COLUMNA DE FUEGO by Ken Follett
The major works of Roberto Bolaño, in new editions.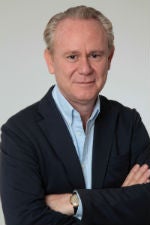 Cristóbal has had an extraordinary career in Spanish language publishing, working as an editor, publisher, and literary agent, and all of us stand to benefit from the world-class experience he brings to our group. He holds a PhD in Latin American Literature from the University of Texas at Austin, and has taught literature at Texas and the University of Barcelona. He moved from academia to publishing in the mid-1990s, first working at Galaxia Gutenberg, where he edited Jorge Luis Borges, and later at Random House Mondadori in Barcelona, as literary director of the imprint Debate. In 2006, Cristóbal was appointed editorial director of Random House Mondadori Mexico. There, he led their editorial teams while personally editing a list of writers that included Gabriel García Márquez, Andrés Oppenheimer, Anabel Hernández, Laura Esquivel, and Jorge Ramos. In 2015, Cristóbal moved to New York to join Andrew Wylie's literary agency as director of The Wylie Agency España. He is the author of a novel, La bahía suspendida; a book of essays, Modernistas en París; and numerous articles and translations, and he is a member of the board of directors of Words Without Borders.
Cristóbal and I have known each other for many years. As we have worked together as editors and as partners in the joint venture between Penguin Random House Grupo Editorial and Vintage Español, I have come to appreciate his savvy, market sense, and creativity. All of these attributes, complemented by his wonderful personality, make him the perfect ambassador for the publishing we do.
I am heartened when I think of the launch of Vintage Español some two decades ago. We started with three books – Sandra Cisneros's LA CASA EN MANGO STREET, Esmeralda Santiago's CUANDO ERA PUERTORRIQUEÑA, and Manuel Puig's EL BESO DE LA MUJER ARAÑA – and since then have consistently grown our list and market share, publishing many of the most important Spanish language books in the US, by authors including Sandra Cisneros, Junot Díaz, Roberto Bolaño, Julia Alvarez, Cristina García, Laura Esquivel, Rosario Ferré, Carlos Ruiz Zafón, Paulo Coelho, Kahlil Gibran, Deepak Chopra, Bill Clinton, Barack Obama, Justice Sonia Sotomayor, EL James, George R. R. Martin, Dan Brown, and the complete works of Gabriel García Márquez.
Finally, Ingrid Paredes, recently promoted to Vintage Español Publishing Manager, will continue to play a key role in the imprint, and she will now report to Cristóbal.
Please join me in welcoming Cristóbal to Vintage Español, in congratulating Ingrid on her promotion, and in thanking Jaime for his contributions over the past nine years.
Anne Messitte
Executive Vice President, Knopf Doubleday Publishing Group
Publisher, Vintage Anchor Books
Posted: July 25, 2017