Crown Acquires New Erik Larson Book On Churchill During The Blitz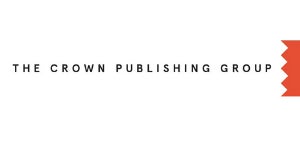 The Crown Publishing Group, a division of Penguin Random House, announced today that it will publish a new book by Erik Larson, the #1 New York Times bestselling author of Dead Wake, In the Garden of Beasts,  Isaac's Storm, The Devil in the White City, and other notable works of narrative nonfiction.
Tentatively titled The Splendid and the Vile, Larson, who calls it "a kind of Downton on Downing," will apply his acclaimed storytelling skills to bring to life one of the most important political figures of the 20th century—Winston Churchill—during his first year as prime minister, when Britain faced the gravest threat of its history. The Splendid and the Vile will be published by Crown, Larson's longtime publisher, in print, digital, and audio formats in fall 2019.
Amanda Cook, Vice President, Executive Editor, Crown, acquired North American, electronic, and first serial rights from David Black of The David Black Literary Agency. The David Black Literary Agency retains world rights.
The book will draw upon a wealth of new sources, including recently declassified files as well as personal diaries that only now have become accessible to researchers.  Set in locales ranging from the Prisoner Room at the prime ministerial country house, Chequers; to London's Dorchester Hotel, where Lady "Emerald" Cunard threw charismatic parties as shrapnel peppered the windows; and of course to 10 Downing Street and the Cabinet War Rooms, Larson's book will provide a vivid portrait of London in the darkest time imaginable.   He will portray through the day-to-day experience of Churchill and his family—his wife, Clementine; their daughters, Sarah, Diana, Mary; and their son, Randolph—and the cadre of close advisers who comprised Churchill's "Secret Circle."
In that first cataclysmic year, Churchill defied ever-escalating aggression from Hitler to win England's first major victory of the war, one that rallied Britons everywhere and played an important role in persuading President Franklin Roosevelt to support him to the fullest extent possible. The narrative will begin with Churchill's appointment as prime minister on May 10, 1940, the day Hitler invaded Holland and Belgium; it will end one year later, on May 10, 1941, with the last and most ferocious night of the Blitz, a night filled with Vonnegutian violence and devastation, capped by the bizarre arrival on British soil, by parachute, of Hitler's closest deputy, Rudolf Hess.
The Splendid and the Vile promises to take readers out of today's political whirlwinds and back to a time of true leadership, when Churchill's eloquence, strategic brilliance, and perseverance bound a country together in the face of unrelenting horror.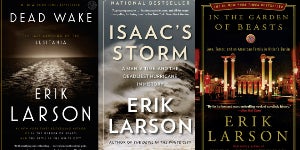 ERIK LARSON is the author of five national bestsellers: Dead Wake, In the Garden of Beasts, Thunderstruck, The Devil in the White City, and Isaac's Storm, which have collectively sold more than 8 million copies worldwide. His books have been published in nearly 20 countries.
Posted: March 8, 2017