Crown Acquires POLITICO Playbook Authors' Inside Account of Fight for Congressional Power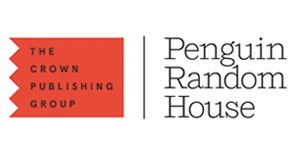 Crown announced today that it will publish a book of investigative journalism by Jake Sherman and Anna Palmer, co-authors of POLITICO Playbook, that will take readers inside congressional battles in the lead up to the 2018 midterm elections.  As yet untitled, the book will chronicle the first two years of Donald Trump's presidency from the vantage point of Capitol Hill insiders, providing a living, behind-the-scenes history of one of the most extraordinary times in contemporary American politics.  This news was covered this morning by Vanity Fair and POLITICO., among many other media outlets.
The book will be published as a hardcover, an e-book, and a Penguin Random House audiobook in Spring 2019. Crown Senior Editor Kevin Doughten acquired world, audio, and first and second serial rights from the Creative Artists Agency.
In their book, Sherman and Palmer will bring to dramatic life the inner workings of the 115th Congress, the first in the Trump era, as Democrats seek to overcome deep fissures within their own party and take the House in 2018 while Republicans try to govern with complete control of a Washington that's drastically changing in real time. Drawing upon inside access to key players as well as their own deep knowledge of Capitol Hill, Sherman and Palmer will trace the strategy and the struggle, and the deal making, all in service of telling an unforgettable story of power and politics where the stakes are nothing less than the future direction of the country.
Anna Palmer is a senior Washington correspondent for POLITICO and co-author of POLITICO Playbook.  Palmer covers the world of Congress and politics, and has successfully chronicled the business of Washington insiders for years.  Prior to writing POLITICO Playbook, Palmer was the co-author of the daily newsletter, POLITICO Influence.  Palmer previously covered House leadership and lobbying as a staff writer for Roll Call and the intersection of money and politics in the legal and lobbying industry for the Legal Times.
Jake Sherman is a senior writer for POLITICO and co-author of POLITICO Playbook.  Since 2009, Jake has chronicled all of the major legislative battles on Capitol Hill, and has also traveled the country to cover the battle for control of Congress.
Posted: July 10, 2017