Crown Archetype Acquires Tom Verducci's THE CUBS WAY, Chronicling the Chicago Cubs' Epic Journey to Become 2016 World Series Champions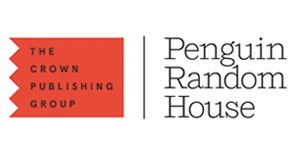 Crown Archetype has acquired a new book, THE CUBS WAY: The Zen of Building the Best Team in Baseball and Breaking the Curse, by Tom Verducci, a two-time winner of the National Sportswriter of the Year Award. Scheduled for publication on March 28, 2017, this book will tell the inspiring story of the Chicago Cubs' transformation from perennial underachievers to the best team in major league baseball. Granted full access to team president Theo Epstein, manager Joe Maddon, and the Cubs players, Verducci, Sports Illustrated's Senior Baseball Writer and FOX Sports Analyst, will reveal how Epstein and Maddon built, led, and inspired the team that broke a 108-year championship drought by focusing on the mental side of the game as much as the physical, emphasizing chemistry as well as statistics.
Starting with Epstein's first year with the team in 2011, Verducci will detail how key players like Anthony Rizzo, Addison Russell, Jon Lester, and Jake Arrieta were deftly brought into the organization by Epstein and managed by Maddon to outperform expectations. Together, Epstein and Maddon proved that clubhouse culture is as important as on-base percentage, and that intangible components like personality, vibe, and positive energy are necessary for a team to perform to their fullest potential.
THE CUBS WAY will be released simultaneously in the United States and Canada in print, digital, and audio formats.  The deal was announced by Crown Archetype Vice President and Editorial Director Tricia Boczkowski. Executive Editor Mary Reynics acquired North American, electronic book, and first-serial rights from David Black of the David Black Agency and will edit the book. The Penguin Random House audiobook edition will be narrated by the author.
Said Boczkowski, "The Chicago Cubs' dramatic triumph in winning the World Series Championship for the first time in 108 years was the greatest sports story of the year and one that will endure in baseball lore. THE CUBS WAY is a celebration of this iconic team and an exploration of their journey to breaking the longest curse in baseball. We're thrilled to have Tom Verducci, one of the most respected sportswriters today, narrating their inspiring and historic story."
Said Verducci, "The Cubs won 114 games on their way to one of the most meaningful championships in our lifetimes. The beauty of their story is in all the little victories it took to build a consummate example of teamwork."
Posted: November 16, 2016