Crown to Publish Andy Weir's New Novel ARTEMIS in November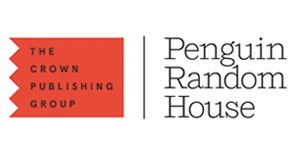 ARTEMIS, a near-future thriller by Andy Weir, author of the # 1 New York Times bestseller and international blockbuster THE MARTIAN, will be published in print and digital formats in the United States and Canada on November 14, 2017, the Crown Publishing Group announced. The publisher also simultaneously released the book's iconic jacket image.
Julian Pavia, Executive Editor, Crown, acquired world, electronic, and first serial rights from David Fugate of the LaunchBooks Literary Agency. Pavia also served as editor for THE MARTIAN.
Said Andy Weir, "I'm really excited about ARTEMIS. I got to do the science-dork stuff I love, but this time with a much more complex and character-driven plot. It's a big stretch for me, but I think it came out well. Hopefully the readers will agree."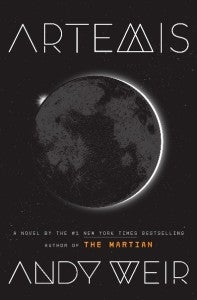 An adrenaline-charged crime caper that features smart, detailed world-building based on real science and the charm that makes Weir's writing so irresistible, ARTEMIS introduces a protagonist every bit as memorable as THE MARTIAN's Mark Watney: Jasmine Bashara, aka Jazz. Jazz is just another too-smart, directionless twentysomething, chafing at the constraints of her small town and dreaming of a better life. Except the small town happens to be named Artemis—and it's the first and only city on the moon.
Life on Artemis is tough if you're not a rich tourist or an eccentric billionaire, and Jazz is decidedly not a member of either category. She's got debts to pay, her job as a porter barely covers the rent, and her budding career as a smuggler isn't exactly setting her up as a kingpin, much to her disappointment. So when the chance at a life-changing score drops in her lap, Jazz can't say no, even though she's sure there's more to the setup than meets the eye. And indeed, pulling off the perfect crime is just the first of Jazz's problems as she finds herself in the middle of a conspiracy for control of Artemis itself.
As first reported by Tracking-Board.com, movie rights to THE MARTIAN have been acquired in a preempt by 20th Century Fox and New Regency, with Simon Kinberg and Aditya Sood, two of the producers of The Martian, attached to produce for Genre Films. Starring Matt Damon and directed by Ridley Scott, The Martian was nominated for seven Oscars and won both the Best Picture and Best Actor awards at the Golden Globes. The movie has grossed more than $630 million worldwide.
Hailed as a new science-fiction classic, THE MARTIAN book has sold more than three million copies in North America, spending over a year and a half on the New York Times bestseller list since its February 2014 publication by Crown. To date, the book has been published in forty languages worldwide.
Posted: May 9, 2017