DAW Books Publisher Betsy Wollheim to Receive World Fantasy Life Achievement Award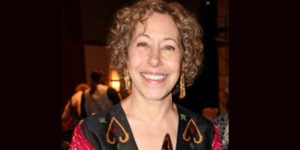 The World Fantasy Convention has announced that DAW Books Publisher Betsy Wollheim will be awarded the World Fantasy Lifetime Achievement Award, for demonstrating outstanding service to the fantasy field. She is being honored alongside author Charles de Lint.
DAW Books was the first publishing company ever devoted exclusively to science fiction and fantasy. In its nearly 50 year history, DAW has published two thousand titles and has earned a reputation for discovering and publishing many stars of the science fiction and fantasy field. Betsy and her co-publisher Sheila Gilbert are committed to expanding the horizons of their readers by publishing a wide range of voices and stories representative of many diverse viewpoints.
In addition to Betsy's accomplishment, among the finalists for Best Novel are two books published by Penguin Random House imprints in the US:
Congratulations to Betsy and our finalists.
The awards will be presented at a banquet during the World Fantasy Convention in Baltimore on November 4.
Posted: August 15, 2018