Del Rey Launches New "Del Reydio" Podcast — Listen and Subscribe!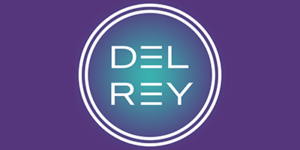 Del Rey, the science fiction and fantasy imprint at Random House Publishing Group, has launched a new imprint podcast: Del Reydio.
Every Thursday, members of the Del Rey staff discuss the nerdy books, film, and various media keeping them happy and sane during self-isolation, followed by exclusive interviews between authors and their editors. And, in collaboration with the PRH Audiobook team, Del Reydio now includes audiobook excerpts from backlist titles, kicking off with WORLD WAR Z by Max Brooks, as read by Mark Hamill in Episode 3.
The podcast is hosted and produced by Del Rey marketers Julie Leung and Ashleigh Heaton, and officially launched on March 26. Here is a sample of what Del Reydio has to offer:
Episode 1: "Spaceboys" (March 26)
In the inaugural episode of Del Reydio, Ashleigh and Julie talk Animal Crossing and Westworld. We check in with editor Tom Hoeler to discuss virtual board games. And editor Sarah Peed interviews author Emily Skrutskie about her new book, BONDS OF BRASS.
Episode 2: "Adopted by a Giant Spider" (April 2)
Ashleigh and Julie check in with Megan Tripp, Del Rey's social media manager, and talk about cozy fantasy reads. Our marketing colleague Kathleen Quinlan interviews author Zack Jordan about his space opera debut, THE LAST HUMAN.
Episode 3: "Human with a Sword" (April 9)
Ashleigh and Julie talk about anime and check in with editorial assistant Alex Davis on his Dungeons & Dragons campaigns. Editorial Director Tricia Narwani interviews Kevin Hearne about their 16 (!) books together, including the upcoming INK & SIGIL. And listen to an audiobook excerpt from WORLD WAR Z by Max Brooks, as read by Mark Hamill.
To subscribe to the Del Reydio podcast, click here and subscribe through your favorite podcast network, including Spotify, Google Podcasts, and Overcast. Del Reydio is also available via Apple Podcasts by clicking here.
After listening, if you like what you heard and would like to support the podcast, we hope you consider leaving a written review on Apple Podcasts. If discussing and/or reviewing one (or more) of the podcasts on social media, remember to disclose that you are a Penguin Random House employee by using the hashtag #TeamPRH.
Posted: April 16, 2020