Delacorte Press and Underlined Collaborate to Launch New Young Adult Paperback Imprint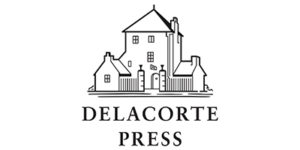 Delacorte Press is launching a new original young adult trade paperback program, it was announced by Beverly Horowitz, Senior Vice President & Publisher, Delacorte Press. The titles, releasing monthly in both print and electronic formats beginning this spring, will be a mix of thriller, romance, and horror, published under a new paperback imprint called Underlined. It represents a collaboration between Delacorte Press and Underlined, the Random House Children's Books online community for young adult books and creative writing. Wendy Loggia, Senior Executive Editor at Delacorte Press, will lead the publishing program.
"Watching how our streaming culture has increased the expectation for fast delivery of content, we wanted to reach teens in a similar way," says Horowitz. "Our new line of Underlined books will be published on a rapid, regular schedule, delivering highly-commercial, portable, and affordable reads under the recognizable and trusted Underlined brand."
The summer lineup and inaugural list for Underlined includes four titles releasing between May and August 2020: THE WILD, I THINK I LOVE YOU, ESCAPE ROOM, and THE GAME.
"When Beverly suggested a line of genre-focused paperbacks, we instantly had a vision for where this could go," said Loggia. "We are proud to be bringing these compulsively readable thrillers, horror stories, and romances to readers, and look forward to introducing them to the marketplace."
The launch of the paperback program will further expand the content offered to Underlined readers and its growing online community. Launched in June 2017, Underlined connects readers to books, authors, and peers in innovative ways, including video promotions, writing prompts, social media influencer partnerships, custom merchandise offerings, events, and more. In less than three years, it has seen impressive and consistent growth and engagement, with a total reach of over 1.8 million consumers across newsletter subscribers, social media platforms, and website page views. Unique from other young adult publisher brands, Underlined also offers a free writing community, which currently has over 35,000 members.
Posted: March 11, 2020