Denis Leary's New Book to Tell Us Why We Don't Suck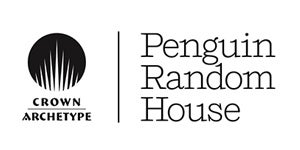 Crown Archetype has announced that it will publish a new book by one of America's most original and biting comic satirists Denis Leary. In WHY WE DON'T SUCK: And How All of Us Need to Stop Being Such Partisan Little Bitches, Leary will target liberals and conservatives alike with his incisive and sharp humor and signature doses of sarcasm and common sense. Scheduled for a November 7 publication, the book will be released simultaneously in the United States and Canada in print and digital formats. Molly Stern, Senior Vice President and Publisher, Crown Archetype, acquired North American, electronic book, and first-serial rights from Eric Simonoff at William Morris Endeavor. Crown Archetype Vice President and Editorial Director Tricia Boczkowski will edit the book.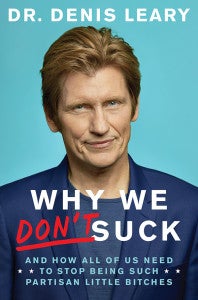 Leary's first book, Why We Suck, published in 2008,  was a bestseller and has over 400,000 copies in print. Now, in his new book, Leary turns his power of observation and sardonic wit to the current state of America. WHY WE DON'T SUCK refutes the current highly partisan Right Wing Nut Job versus Left Wing Snowflake approach to American politics that leaves no gray areas in between. Leading a new protest movement called Gray Lives Matter, WHY WE DON'T SUCK takes equal-opportunity aim at the screaming heads we see arguing every night on CNN (the Clinton News Network) and Fox's Fair and Balanced Republican Report. With a devoted mission to Make America Laugh Again, Leary tackles the topics we all hold close to our American hearts: Twitter, Instagram, and the seemingly endless search for fame and diet vodka.
Said Mr. Leary, "If this election proves anything, it's that even I could be president one day. Look at Trump's track record: angry tweets, canceled TV show, thin skin, and an attractive wife. According to that formula, I'm one bad comb-over away from living in the White House."
Said Ms. Stern, "Denis Leary is, as ever, unafraid to take on hypocrites and call it like he sees it. In a hilarious and brilliant book that pierces the bloviators on every page, WHY WE DON'T SUCK is also an eye-opening reminder that no matter where you place yourself on the political axis, we all share responsibility for the current state of our deadlocked, broken system. Denis Leary makes me want to suck less."
Posted: May 3, 2017