Digital Coloring Book for Charity: Support Restaurant Workers and Food Banks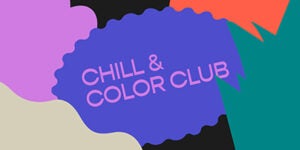 Chill & Color Club is a 50+ page coloring book for fun and charity, featuring 50+ designers, artists, and illustrators. The book, created by Nina Tsur, a Random House designer, is totally digital so you can print it as many times as you'd like, or color it digitally. Stay home and stay safe with our coloring book!
With COVID-19 cases rising every day in the US, it's important that we all do our part to keep ourselves and each other safe. This coloring book was created to help pass some time, while also raising money for food banks + restaurant workers. 100% of the profits will go to Restaurant Workers' Community Foundation, The Okra Project, and Feeding America.
Orders will be closed on August 31. We've raised $1,400+ already and would like to hit our next milestone of $2,000!
Order for $10 at https://gum.co/Jqlhc
Website: https://www.chillncolor.club/
Instagram: https://www.instagram.com/chillncolor.club/
To see more images from the book, click here
Posted: August 26, 2020