Dionne, Gardiner, Grafton, Grann and Parker Win Awards at Bouchercon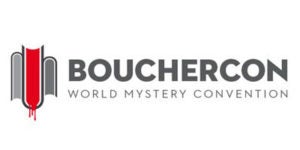 Multiple authors and their books published by Penguin Random House imprints received awards at the 2018 Bouchercon World Mystery Convention in St. Petersburg, Florida this past weekend.
Karen Dionne's THE MARSH KING'S DAUGHTER (Putnam) won the 2018 Barry Award for Best Novel and Meg Gardiner's UNSUB (Dutton) won a Barry in the Best Thriller category. The Barry Awards, named in honor of Barry Gardner, well-known fan reviewer, began in 1997 and are annual voted on by the readers of the mystery publication, Deadly Pleasures.
To view all of the 2018 Barry Award winners, click here.
Penguin Random House also received two Anthony Awards, named for the late Anthony Boucher (William Anthony Parker White), well-known writer and critic from the New York Times, who helped found the Mystery Writers of America, with the Anthony Award winners selected by Bouchercon attendees. Here are our winners:
Sue Grafton, who passed away earlier this year, won the Bill Crider Award for Best Novel in a Series for Y IS FOR YESTERDAY (Marian Wood/Putnam), the final Kinsey Milhone novel in her Alphabet series. On behalf of Team Grafton, Putnam President Ivan Held accepted the award, which featured a red vase made by a local St. Petersburg artist.
David Grann won in the Best Critical/Nonfiction Book category for his book, KILLERS OF THE FLOWER MOON: The Osage Murders and the Birth of the FBI (Doubleday/Vintage)
To view all of the 2018 Anthony Award winners, click here.
Finally, T. Jefferson Parker's THE ROOM OF WHITE FIRE (Putnam) won the Shamus Award for Best Private Eye Novel.
To view all of the 2018 Shamus Award winners, click here.
Congratulation to our award-winning authors, their editors and publishers.
Posted: September 11, 2018