Discover The Magic of Audiobooks with PRH Audio's "Holiday House"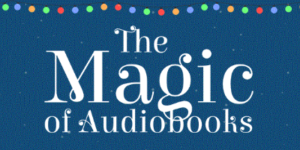 Happy Holidays, one and all! The team here at PRH Audio is thrilled to celebrate the many traditions that make the season sparkle, and we've started a new tradition of our own.
Our Holiday House is a digital home where you can discover the magic of audiobooks —scroll down from the chimney, into the kitchen, and through all our festive rooms to find recommendations on how to bring stories into your celebrations.
Our door is open, our trimmings abound, and we hope you'll join us in the spirit of listening!
Visit Our Holiday House here.
Posted: December 18, 2018