Dutton Executive Editor Stephen Morrow's VIP Australian Adventure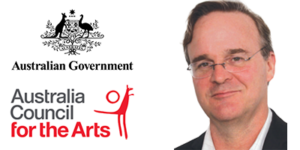 Australia is a long way from New York, but when Stephen Morrow, Vice President, Executive Editor, Dutton, recently participated in the Australia Council for the Arts' Visiting International Publishers 2019 program, it felt like a homecoming. Stephen is originally from the continent Down Under and was selected to be among the 12 visiting international publishing representatives contingent, which also included Kokila Editor Joanna Cárdenas.
Delivered alongside the Sydney Writers' Festival, the VIP program, now in its 21st year, supports international publishers, scouts and literary agents for a week-long schedule of business meetings, networking events, industry forums, writers' festival events, and panel discussions with Australian publishers and agents. The program also showcases Australia's literary talent, and promotes the sale of rights to Australian titles in international markets.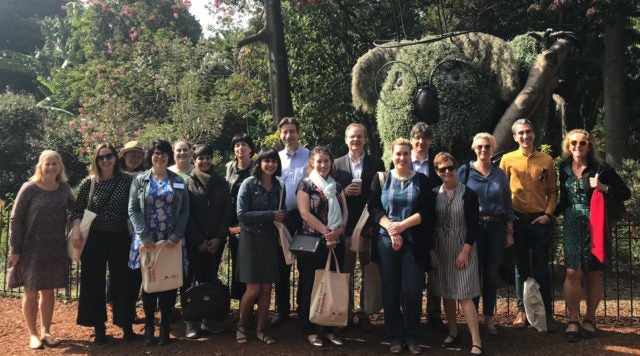 In his special Igloo Interview, Stephen shares insights, anecdotes and photos from his excellent adventure in Sydney, Australia.
When you were first selected to participate in the Visiting International Publishers Program, what were your initial thoughts and expectations?
I grew up in Australia so learning I would be included in the program felt a bit like being welcomed home. A nice feeling after a few decades as an expat. Professionally I suspected that there was potential in the popular science market there (both for readers and editors like me) because so much valuable research comes from Australian universities. While the culture has long supported and celebrated its literary authors, it seemed many of the science books aimed more at basic education or humor rather than embracing big ideas.
How much, if any, advance preparation was involved? And as the program unfolded, what were some of the most interesting and engaging elements as you interacted with fellow editors from different countries?
Ironically, so many of the Australian agents and publishers who asked to meet with me mentioned LINCOLN IN THE BARDO that it moved to the top of my to-read list. I looked at the work of some interesting researchers there in the hopes they might one day become Dutton authors. The program was almost entirely devoted to meeting agents, editors and publishers. That offered a rich sense of how different the book markets in Asia are from the US, UK and Europe. In Australia the chain bookstores don't order for the entire chain, each store orders independently. As a result, there is less of a barrier to front-of-store placement for new authors. It seems to free up their market place at all levels—I met so many smart, entrepreneurial, small, successful publishers.
On a more personal note, one of my favorite conversations was with an editor from the Netherlands about a certain Dutch philosopher. And a Chinese editor solved a mystery that has been puzzling me for years—why did a book by a Jewish comedy writer raised in Brooklyn titled DOES SANTA EXIST? sell more than 60,000 copies in China? "Oh that's easy." she said, "Chinese are obsessed with Santa. He's huge. Finnair runs packaged tours to Santa land from Beijing, Hong Kong, Shanghai…"
What were some of the program's most valuable experiences and enduring takeaways?
Maybe it shouldn't count, but I got to go sailing on a Hinckley 40 on Sydney Harbor which was a dream come true. From Sydney to Taipei, from Brooklyn to Amsterdam, people all over the world cherish the experience of reading 80k—120k words on the page. Access to books, the way they are sold and discussed varies a lot but their value is universal. This immigrant is pleased to say the US is a relatively good model, but I hope we keep barriers to entry in our book publishing world all about the reading experience and less about your past or who you happen to know.
Posted: June 25, 2019