Dutton to Publish Book Detailing Alex Honnold's Historic Yosemite Climb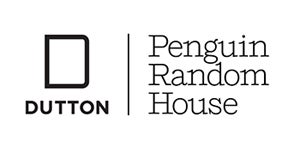 THE IMPOSSIBLE CLIMB, Mark Synnott's exclusive book-length story of his ten-year relationship with legendary climber Alex Honnold and his increasingly challenging, death-defying climbs, has been acquired by Dutton, it was announced by Christine Ball, Senior Vice President, Publisher, Putnam Dutton Berkley.
The book will unfold against the backdrop of Honnold's historic free solo climb of the Freerider route on El Capitan in Yosemite, one of the greatest feats of rock climbing in history, which took place his past weekend. Honnold became the first person to free solo El Capitan's 3,000-foot vertical ascent, without the assistance of ropes or other safety gear. Synnott was there for the event and was the first person to interview Honnold afterward. Read his National Geographic piece here.
Synnott is a pioneering big wall climber himself and one of the most prolific adventurers of his generation. His search for unclimbed and unexplored rock walls has taken him on nearly 30 expeditions to places like Alaska, Baffin Island, Greenland, Iceland, Newfoundland, Patagonia, Guyana, Venezuela, Pakistan, Nepal, India, China, Tibet, Uzbekistan, Russia, Cameroon, Chad, Borneo, Oman and Pitcairn Island. Closer to home, Synnott has climbed Yosemite's El Capitan 22 times, including several one-day ascents.
When he's not in the mountains, Synnott works with The North Face Research, Design and Development team and lectures frequently on his life as a professional climber and explorer. He has done motivational speaking for clients like General Motors, Bank of New York, Vanity Fair, the X Prize Foundation and the National Geographic Society. An accomplished journalist and author, Synnott is a regular contributor to National Geographic Magazine, and his work has appeared in many other publications including Men's Journal, Outside, Climbing, Rock & Ice, Skiing, and New York Magazine.
Posted: June 7, 2017