E L James's DARKER: Fifty Shades Darker as Told by Christian to be Published November 28, 2017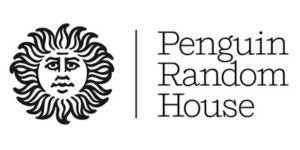 E L James's DARKER: Fifty Shades Darker  as Told by Christian will be published by Vintage Books as a trade paperback and eBook on Tuesday, November 28, 2017. The announcement was made today by Anne Messitte, Publisher of Vintage/Anchor Books. 
In DARKER, E L James revisits the world of Fifty Shades with a retelling of FIFTY SHADES DARKER  from Christian Grey's point of view.  Ever since the 2015 publication of GREY, the first book by James to employ a perspective shift, fans have been clamoring for a continuation of the series in Christian's voice. "This new book is full of surprises," said Messitte. "Readers are going to see a darker and more haunted version of Christian's character. Fans of the series will have much to discover and even more to discuss."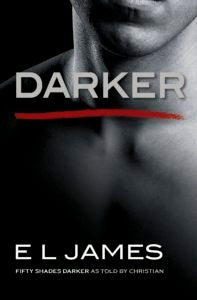 "The inside of Christian Grey's head is a fascinating place to be," said James. "In GREY we got the first glimpse of what makes Christian tick, but in DARKER we go deeper, into his most painful memories and the encounters that made him the damaged, demanding man Ana falls in love with. Writing this novel has been a journey of discovery, and I hope readers will find what I've learned as compelling as I did. Finally, it's always a joy to work with the great team at Vintage."
DARKER will be published simultaneously by Penguin Random House Audio, Penguin Random House Canada, and Penguin Random House UK, and soon after, in territories around the world. A US Spanish language edition, published by Vintage Español, will be available in December.
E L James is represented by Valerie Hoskins of VHA Ltd in London. Foreign rights are handled by ILA in London
E L James's GREY is the fastest-selling book in the history of Penguin Random House. The Fifty Shades books have sold more than 150 million copies worldwide in 52 languages. The two films based on the novels have grossed more than 945M worldwide. The third film, Fifty Shades Freed, will be released by Universal Pictures on February 9, 2018.
After twenty-five years working in TV, E L James decided to pursue a childhood dream, and set out to write stories that readers would fall in love with. The result was the sensuous romance FIFTY SHADES OF GREY and its two sequels, FIFTY SHADES DARKER and FIFTY SHADES FREED.  In 2015 she published the bestseller GREY, the story of FIFTY SHADES OF GREY from the perspective of Christian Grey.
In 2012, E L James was named one of Time magazine's "Most Influential People in the World," one of Barbara Walters's "Ten Most Fascinating People of the Year," and Publishers Weekly's "Person of the Year." She went on to work as a producer on the film adaptations of her trilogy for Universal Pictures.
E L James lives with her husband, the novelist and screenwriter Niall Leonard; their two sons; and their two dogs in West London.
Posted: October 10, 2017