Elizabeth Strout Wins The Story Prize for ANYTHING IS POSSIBLE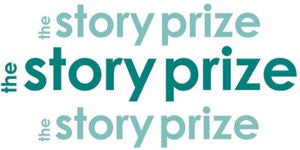 Elizabeth Strout has won The Story Prize for ANYTHING IS POSSIBLE (Random House), receiving a $20,000 award and an engraved silver bowl at the 14th annual Story Prize event, which took place on Wednesday, February 28, at The New School in Manhattan.  The Story Prize judges offered high praise for Strout and her latest collection of short stories: "The intelligent prose is seemingly humble but elegant in its subtlety and enchanting in its overall effect. The blade of her wit is so sharp, you barely feel it until after the slice. Strout is a specialist in the reticence of people, and her characters are compelling because of the complexity of their internal lives, and the clarity with which that complexity is depicted. It is a sublime pleasure to read her work."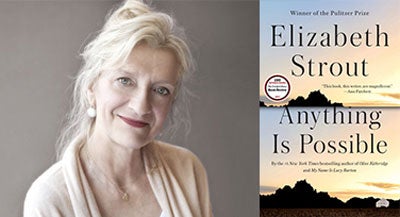 The Story Prize runners-up – Daniel Alarcón for THE KING IS ALWAYS ABOVE THE PEOPLE  (Riverhead Books) and Ottessa Moshfegh for HOMESICK FOR ANOTHER WORLD  (Penguin Press) – were also honored and each received $5,000.
Three independent Story Prize judges – Knopf/Vintage author and poet Susan Minot, critic and author Walton Muyumba, and Library Journal Associate Editor Stephanie Sendaula – selected the three finalists from among 120 submissions representing 93 different publishers or imprints, and then determined the winner.
Warm congratulations to Ms. Strout, her editor and publisher.
Posted: March 1, 2018