Elliott, Keefe, Miles Among Our Finalists for the 2022 Lukas Prize Project Awards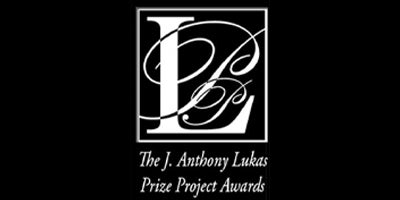 Columbia Journalism School and the Nieman Foundation for Journalism have announced the 2022 Shortlist for the distinguished J. Anthony Lukas Prize Project Awards. This year's shortlist includes six Penguin Random House authors and one published by a PRHPS client.
These awards were established in 1998 to acknowledge exemplary effort in nonfiction writing that represents the literary grace and dedication to extensive research and social concern that embodied the work of the awards' namesake J. Anthony Lukas.
The runners-up and winners of the 2022 Lukas Prizes will be announced on Wednesday, March 16. The awards will be presented at a ceremony on Tuesday, May 3.
Our finalists:
Anthony Lukas Book Prize
Anthony Lukas Work-In-Progress Awards
AMERICAN SCARE: A Cold War in the Sunshine State by Robert Fieseler (

Dutton

)
DISILLUSIONED: How the Suburbs and Their Schools Undermine The American Dream by Benjamin Herold (

Penguin Press

)
Mark Lynton History Prize
View the complete list of finalists here.
Posted: March 1, 2022