Enjoy "Coffee with John Meacham" on Instagram (4/5)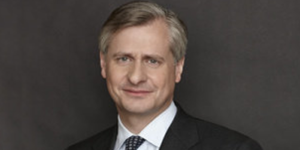 Jon Meacham, Pulitzer Prize-winning author of such Random House books as THE SOUL OF AMERICA, will be on "Coffee with…" on Sunday, April 5 at 11:00am (EDT) on Instagram @RandomHouse.
Mr. Meacham, the former Editor-in-Chief of Newsweek, is a number-one bestselling Random House nonfiction author. He regularly contributes widely quoted essays of political, faith, and social commentary to Time Magazine, and appears frequently on NBC's "Meet the Press" and MSBC's "Morning Joe." Last spring, he co-authored a book on the nation's greatest and most enduring and inspiring songs with country star Tim McGraw. His latest work of nonfiction, published by our Convergent imprint, is THE HOPE OF GLORY.
Take this special opportunity to spend a stimulating few minutes in virtual conversation with one of America's most widely read biographers and social, and faith commentators.
Posted: April 3, 2020