Enriquez, Lo, Schiff, Williams Among Our 13 LA Times Book Prize Finalists, Betts to Receive Innovator's Award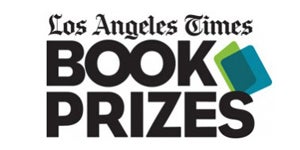 The Los Angeles Times announced the finalists and honorees for its 42nd annual Book Prizes. Our finalists include thirteen titles published by Penguin Random House imprints and three by PRHPS clients.
Avery author Reginald Dwayne Betts, a 2021 MacArthur fellow and the founder of Freedom Reads, will receive the Innovator's Award, which recognizes efforts to bring books,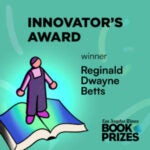 publishing, and storytelling into the future.
"Betts has written powerfully about the role of books and reading in navigating his own prison experience," said Julia Turner, Los Angeles Times deputy managing editor for arts and entertainment. "In its mission to bring books directly into the lives of the incarcerated, Freedom Reads offers readers a gateway to the transformative power of literature."
LA Times Book Prize winners will be announced at the University of Southern California on April 22, the day before the 27th Los Angeles Times Festival of Books opens for its first in-person event since the beginning of the pandemic.
Our finalists:
Fiction
THE DANGERS OF SMOKING IN BED by Mariana Enriquez, translated by Megan McDowell (Hogarth)
I LOVE YOU BUT I'VE CHOSEN DARKNESS by Claire Vaye Watkins (Riverhead)
HARROW by Joy Williams (Knopf)
IN THE COMPANY OF MEN by Véronique Tadjo (The Other Press, a PRHPS client publisher)
The Art Seidenbaum Award for First Fiction
BROOD by Jackie Polzin (Doubleday)
WHEN WE CEASE TO UNDERSTAND THE WORLD by Benjamín Labatut, translated by Adrian Nathan West (New York Review Books, a PRHPS client publisher)
Mystery/Thriller
THE TURNOUT by Megan Abbott (Putnam)
VELVET WAS THE NIGHT by Silvia Moreno-Garcia (Del Rey)
The Ray Bradbury Prize for Science Fiction, Fantasy & Speculative Fiction
THE DANGERS OF SMOKING IN BED by Mariana Enriquez, translated by Megan McDowell (Hogarth)
Biography
MIKE NICHOLS: A Life by Mark Harris (Penguin Press)
COMPETING WITH IDIOTS: Herman and Joe Mankiewicz, A Dual Portrait by Nick Davis (Knopf)
Current Interest
INVISIBLE CHILD: Poverty, Survival and Hope in an American City by Andrea Elliott (Random House)
THE SUM OF US: What Racism Costs Everyone and How We Can Prosper Together by Heather McGhee (One World)
MIDNIGHT IN WASHINGTON: How We Almost Lost Our Democracy and Still Could by Adam Schiff (Random House)
Science and Technology
GOD, HUMAN, ANIMAL, MACHINE: Technology, Metaphor and the Search for Meaning by Meghan O'Gieblyn (Doubleday)
Young Adult Literature
LAST NIGHT AT THE TELEGRAPH CLUB by Malinda Lo (Dutton Books for Young Readers)
REVOLUTION IN OUR TIME: The Black Panther's Promise to the People by Kekla Magoon (Candlewick Press, a PRHPS client publisher)
View the complete list of LA Book Prize finalists and honorees here.
Posted: February 25, 2022