Ernest Cline Announces Global Virtual Tour for READY PLAYER TWO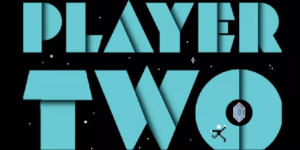 To celebrate the launch of the highly anticipated sequel to his #1 New York Times bestseller, READY PLAYER ONE, Ernest Cline will be doing a global virtual tour to discuss READY PLAYER TWO. Events will include virtual conversations with a handful of U.S. booksellers, including BookPeople, Powell's, The Strand, Brookline Booksmith, and Joseph-Beth; an event with Waterstones in the UK; and two exciting upcoming events with Roblox and Big Screen (details to follow soon). Visit ReadyPlayerTwo.com for more event details.
READY PLAYER TWO will publish in hardcover and eBook editions on November 24, 2020 in the U.S. and U.K., followed by publication in over 50 countries.
READY PLAYER ONE spent more than 100 weeks on the New York Times bestsellers list and was the first book to ever hit #1 in print, eBook, and audio formats. It has been featured on hundreds of "Best of" lists around the world, received numerous honors, including the Alex Award, and was voted one of America's 100 Most-Loved books of All-Time in PBS's The Great American Read. The iconic book is set in a near-future dystopia where people escape the chaos of the real world for an expansive virtual universe, where they can create their own reality. More relevant than ever, one of the most famous lines in the book is "Going outside is highly overrated."
Posted: October 26, 2020