EVICTED Author Matthew Desmond Wins 2017 Hillman Prize for Book Journalism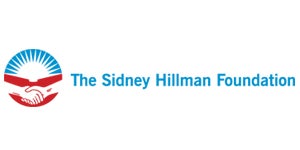 The Sidney Hillman Foundation has announced the winners of the 2017 Hillman Prizes, the only major all-media awards dedicated to journalism in service of social and economic justice.
The 2017 Hillman Prize for Book Journalism went to Matthew Desmond for EVICTED: Poverty and Profit in the American City (Crown), which previously won the 2017 Pulitzer Prize for General Nonfiction; the 2016 National Book Critics Circle Award for Nonfiction; the 2017 Andrew Carnegie Medal for Excellence in Nonfiction; the 2017 PEN/John Kenneth Galbraith Award for Nonfiction; and the 2016 Barnes & Noble Discover Great New Writers Award in Nonfiction.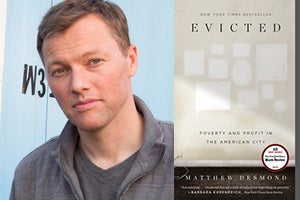 From the Hillman Foundation judges' commentary: "Through vivid storytelling, Desmond shows the tough circumstances his subjects faced: selling food stamps for half their value to get cash, how a broken car led to eviction, and choosing between movers putting personal possessions in bonded storage or out on the curb. He also identifies unseen costs – the psychological effects of eviction, how it disrupts relationships, children's education and communities, and how it leads to future instability … Not only does Desmond's book transform our understanding of extreme poverty and economic exploitation, it provides fresh and pragmatic ideas for solving this uniquely American problem."
We congratulate Mr. Desmond, his editor, Amanda Cook, and everyone at the Crown Publishing Group.
Bruce Raynor, President of the Sidney Hillman Foundation, said, "This year's Hillman Prize winners investigated powerful people and institutions and exposed hypocrisy, discrimination, and exploitation. At this moment in our history, the role of courageous journalists like our 2017 winners are more important than ever to our democracy."
The Hillman Foundation will present its distinguished annual journalism prizes, awarded every year since 1950, at a ceremony and reception at The Times Center in New York City on Tuesday, May 9.
Posted: April 25, 2017