Farewell From the 2022 Summer Intern Class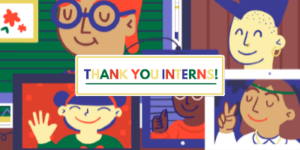 Our cohort had a wonderful summer interning at Penguin Random House, exploring 31 different departments and connecting with colleagues from every possible publishing path.
HR led an engaging series of virtual events throughout the summer, including a Networking Night, 1:1 Career Planning Sessions, and a Summer Sit Down with CEO, Madeline McIntosh. These events, among many others, offered us the opportunity to connect with professionals from all over the company, gain career insight, and make the most of our remote work. 
As a Corporate Communications Intern, I joined a tight-knit group and participated firsthand in planning and running Igloo, all while the team bid farewell to Igloo's singularly supportive editor, celebrated a 25th and 50th work anniversary, and welcomed a new member. One of my favorite tasks was co-organizing the weekly book giveaways for the column, This Week's Books of Note. Most of all, I enjoyed learning from colleagues about their experiences in the industry, and having the chance to work for a publishing house I've been interested in for years.
A special thank you to my team, HR (especially Shania Carroll), and all the other PRH departments that worked to give us a window into the world of publishing—we'll continue to look fondly on your mentorship this summer, as we advance in our careers. – Adaku Nwokiwu 
Read on for some reflections from six summer interns and highlights from their time at Penguin Random House!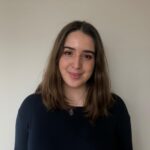 Name: Alia Derriey 
Department: RISE Editorial
College/University: Barnard College 
Why did you decide to intern at PRH? I have wanted to work in publishing for a long time, but I wasn't sure if I would actually like seeing behind the curtain. Interning at PRH offered me an unrivalled opportunity to experience the bookmaking process firsthand.  
What did your typical workday consist of? Lots of meetings with the RISE team, where we'd discuss editorial and design decisions and share ideas. Outside of meetings, I would do research and administrative tasks. I had the privilege of being involved in many different areas, from helping to draft jacket copy to sharing my thoughts on art cues and sketches. 
What is your favorite memory, project, or highlight? Looking for illustrators for a new project was especially rewarding and exciting. I searched both online and in the field, visiting 11 bookstores across NYC. I loved talking with the Art & Design Director, Maria Elias, about her vision for the book. I learned so much about children's book illustration, and I'm excited to continue applying those skills in the future. 
What is your biggest takeaway from this internship? That picture books can and should be beautiful and empowering, rather than overly simplified or condescending. 
What are your plans for the future? To finish my senior year of college, then work in children's publishing after I graduate!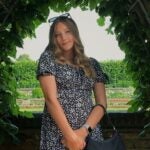 Name: Tea Gilbert
Department:  PYR — Editorial Intern for Razorbill
College/University:  Recent graduate of Miami University (Ohio)
Why did you decide to intern at PRH?  After graduation, my main goal was to gain experience in the publishing industry. Penguin Young Readers published the series that made me fall in love with reading in 2nd grade (The Magic Treehouse Books) and I couldn't think of a better place to begin my learning and career aspirations. Furthermore, in my interviews, the full-time employees I chatted with had nothing but stellar things to say about PRH and I knew I had found my place in this company.
What did your typical workday consist of?  My work varied from day to day depending on what my team needed from me. I mainly handled submissions and reader reports for the editors in my imprint, but I also did a lot of other small projects. I learned to write descriptive copies, I did a lot of comp work, I read a couple graphic novels and checked edits or marked graphics for marketing to use, and I participated in weekly acquisition meetings.
What is your favorite memory, project, or highlight? I thoroughly enjoyed learning to write descriptive copies. First, I got to read several upcoming projects that were so good and set to release in the next year! Second, it was interesting and fresh to learn a specific type of writing that's useful in the publishing industry. I would write, re-write, read my work aloud, and re-write again! It was difficult to move away from the analytical and summary sort of writing, but I always enjoy new challenges that help me grow.
What is your biggest takeaway from this internship? I have two takeaways from this internship. First, try new things! There is so much to learn in the publishing industry in such a short amount of time. Make sure you are communicating with your supervisor and editors and relaying that you are interested in helping on all kinds of projects. Second, put yourself out there! I learned that publishing is a career where networking is key. Get to know your team, but also make sure to expand and make connections all over the company. Everyone has some piece of advice or past experience to share with you that can help you on your journey.
What are your plans for the future? I have lots of exciting leads in my future. I am moving to Boston in September with my best friends and I am officially on the job hunt. This internship has solidified that publishing is the career for me and I am eager to get my foot in the door and get working in an industry I am so passionate about! I am also beginning to co-write a YA book with one of my good friends from college.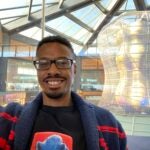 Name: Johnathan Lay
Department: Publicity, Viking Penguin
College/University: CCNY Publishing Program 
Why did you decide to intern at PRH? I think for me it was because I've seen the Penguin Random House name since I was a child (before the merger), so when I think about books I think of PRH as the pinnacle of publishing. It has the imprints I'm familiar with—Viking, Ballantine, Bantam. And my mentors from the Viking Mentorship Program advised me to give it a shot. I'm so glad I did.
What did your typical workday consist of? My manager and I would have a weekly meeting where we set up expectations and projects for the week. Then, it was a lot of sitting in on meetings, learning the language and rhythms of book publicity, but also making tons of media lists, and sending out mailings to reps of the The Wall Street Journal, Kirkus, and Oprah Daily (to name a few). I also helped to craft press releases—the details really matter in publicity and you need to be on top of it.
What is your favorite memory, project, or highlight?  I have two— doing the media list for a tie in to the Harry Style's movie, MY POLICEMAN, and writing the pitch letter to send to  media outlets for a book about stress.
What is your biggest takeaway from this internship? This internship helped affirm that I belong in this space. This is something I really want to do. I love the writing that happens, and I enjoy figuring out the best way to advocate for the author.
What are your plans for the future? I was hired as Publicity Assistant by the imprint I was working for this summer. So, my plan is to learn so that I can get promoted and directly advocate for these authors who, hopefully, shape the literary and cultural landscape for the better.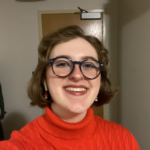 Name: Sarah Nove
Department: Editorial Intern for Clarkson Potter and Ten Speed Press
College/University: University of Maryland, Baltimore County (UMBC)
Why did you decide to intern at PRH?  Very simply, I love books. I remember picking up my first Penguin Classic – I must've been 10 – and falling in love at first sight. It was the Deluxe Edition of FAIRY TALES by Hans Christian Andersen, with this gorgeous lettering on the cover and deckled edges. From that point forward, I started paying attention to the smaller details of books in my collection (fonts, binding, endpapers, etc.). My fascination with the physical composition of books paired with my love of grammar and literary analysis meant publishing was always in the back of my mind. After trying my hand at other fields, including archaeology and archival work, publishing was the dream I kept coming back to. So when the opportunity arose to intern with PRH, I jumped at it, and I'm so glad I did.
What did your typical workday consist of? It's hard to pin down a "typical" day. One thing I learned from get-go is that the publishing world moves fast, and with so many projects at different stages of development, no two days are going to be identical. (This is especially true when dividing your days between two separate imprints as I did.) Some days were filled with copywriting and proofreading, and other days I spent coding manuscripts and doing research. Most days I had at least one meeting, be it an editorial meeting, coffee chat, or just a check-in with one of my supervisors – these meetings were usually the highlight of my day. As much as I loved the quieter parts of my work, getting to meet and work with the folks at Potter and Ten Speed was absolutely the most rewarding aspect of my summer.
What is your favorite memory, project, or highlight? My colleagues were absolutely the highlight of this internship. PRH has a very welcoming environment, and my colleagues took me in immediately. There was no awkwardness – everyone was so excited to meet me and help me in any way they could. Coffee chats regularly exceeded their allotted time simply because we'd get lost in conversation and lose track of time. Everyone I spoke to was immensely kind and generous with their time, and they very much made me feel at home at PRH.
What is your biggest takeaway from this internship?  There's a lot more to publishing than I ever realized, and it's a lot more structured than I had pictured it. Before this internship, I had only worked with small teams on student publications where most of the work was completed on my own with minimal oversight or assistance. Publishing with an imprint is a whole different ball game. There are so many people working on a single manuscript, from acquisitions to design to production, and each department must work closely with one another to produce a product. Scheduling, organization, delegation, and, most importantly, communication are all absolutely vital in the development of a book. The collaborative skills I learned at PRH will be invaluable to my career.
What are your plans for the future? I'm really hoping to come back to PRH! I have two more years of college to finish up, but I feel confident that publishing is the field for me. In the meantime, I'm going to make the most of my undergraduate years, which means continuing my archival work with my university, studying abroad (pandemic permitting), taking classes that will further strengthen my editing skills, and enjoying all the books I bought with my PRH discount (which will almost certainly take me until graduation).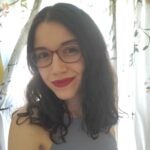 Name: Rachel Peterson 
Department: Audio Editorial
College/University: Middle Tennessee State University 
Why did you decide to intern at PRH? This internship was a dream come true for me (seriously—I burst into tears on the phone when they offered me the position). I'm a lifelong lover of books and, while I'm still finding the exact path I want to take, I've always known I wanted to be a part of the process that brings them to life. I was invited to join Sigma Tau Delta earlier this year, and when I saw PRH listed as an organization they do internships with, there was no question about it. I applied the moment I accepted my invitation! 
What did your typical workday consist of? My internship was split between subrights and editorial. On the subrights side, I coordinated master shares with other publishers, pitched titles to companies that might be interested in hosting them, and handled lots of miscellaneous tasks like processing invoices and organizing spreadsheets. On the editorial side, I read submissions, wrote reports on them giving my thoughts and flagging anything notable, and put together profit and loss sheets for these titles when necessary. I also helped with ISBN requests for new and backlisted titles. 
What is your favorite memory, project, or highlight? It's so hard to choose! I can't pass up the opportunity to plug THE BURIED AND THE BOUND by Rochelle Hassan (3/18/2023) and WHERE DARKNESS BLOOMS by Andrea Hannah (2/21/2023). These two submissions are now my new favorite books of all time—something I do not say lightly—and I can't wait for everyone else to get to read them! I also had the opportunity to sit in on two recording sessions, which had me geeking out the entire time (I stayed in the second one for three hours!). It's just amazing to witness the process of an audiobook coming to life. And finally, I loved the rhythm of working in subrights and handling the day-to-day of master shares. I never thought I'd be so comfortable corresponding with the other big-name publishing houses! It was completely surreal. 
What is your biggest takeaway from this internship? This is such a hard question to answer because I learned SO much! But if I had to choose, I feel like I'm walking away with a renewed motivation to become an audiobook editor. I used to edit my high school's podcast, but once I graduated, that passion was something that fell to the wayside. I've slowly found my way back to it through college, but getting to talk with the production team and sitting in on recording sessions really lit a fire under me. I can't wait to take the next step! 
What are your plans for the future? The goal is to become an audiobook editor, but I'm still learning about the steps it takes to get there! I'm hoping to get the chance to intern at PRH again on the production side. In the meantime, I'm wrapping up the first draft of my third novel and setting a curious eye towards querying.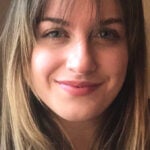 Name: Gina Yaniz 
Department: Audio Publicity
College/University: University of Central Florida 
Why did you decide to intern at PRH? I knew it would be an amazing opportunity for me to learn and meet passionate book lovers. 
What did your typical workday consist of? There was no typical workday, which is what I've loved! I worked on a number of campaigns that presented new challenges and a chance for me to be creative. 
What is your favorite memory, project, or highlight? I've really enjoyed creating concepts for TikTok and assisting my supervisors to develop social media strategies.  
What is your biggest takeaway from this internship? I've really enjoyed the culture at Penguin Random House. It's been a supportive and rewarding community of creative book people! 
What are your plans for the future? To take the next steps in my career by seeking positions within book publishing that align with my goals.  
* * *
Tips for future interns? 
* * *

Be proactive – don't be afraid to ask your supervisors for feedback on how you are doing and for help with networking. – Alia 
*
Capitalize on the opportunity you have been given! Learn everything you can from your team, communicate and connect with employees from all over the company, and don't shy away from asking for advice. Everyone here wants to help you succeed. – Tea
*
ATTEND EVERYTHING! The people you are interning with are also people you should network with as well because, like you, they are the future leaders in organizations. ASK QUESTIONS, I mean, some would say "if you don't have questions, were you really paying attention?" – Johnathan
 *
Sometimes it can be hard to ask your 200th question of the day, especially if you're asking the same person over and over, but PRH internships really are dedicated to educating interns. Your team wants to see you grow and succeed, and this is the perfect opportunity to network and get to know the departments you're interested in. 
Also, if you're like me, stepping into a professional environment for the first time can be daunting, especially if it's somewhere like PRH (AKA super cool and official sounding). I wasn't exactly expecting everyone to be completely somber and businesslike, but I also wasn't expecting such a fun and casual atmosphere. So, my advice is to loosen up a bit and let go of some of what you were taught about professionalism! To me, it's all about communicating clearly, respectfully, and efficiently, and that doesn't have to mean staying quiet or dampening your personality. My team was so kind and welcoming, and that truly made all the difference. – Rachel 
 *
There's a lot of names to remember, so ask your supervisor to go over the key people you will be working with (make a note of their name [including pronunciation and proper spelling], pronouns, and job title) and/or ask them to send you a list if there is already one available. Having the names written out will make your life a lot easier when sending emails and searching for contacts.
Never be afraid to ask for help, and speak up if your workload is too much or not enough. In my experience, everyone at PRH is super friendly and willing to help. Plus, it's always better to ask instead of stalling the project or doing something incorrectly.
Set up coffee chats. These are more than just opportunities to network – they are chances to ask questions, learn about different departments, get advice, and get to know the environment you're working in. And remember to thank everyone who takes the time to chat with you! – Sarah
*
Take every opportunity to learn and always keep track of your progress so you can look back and appreciate how far you've come. – Gina 
*
Posted: August 15, 2022