Fatima Farheen Mirza's A PLACE FOR US a Finalist for "One Book, One New York"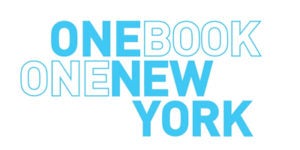 The Mayor's Office of Media and Entertainment has announced the finalists for the 2019 "One Book, One New York" campaign, the exciting citywide initiative that brings book-loving New Yorkers together to read the same book at the same time. Now in its third year, in partnership with BuzzFeed Book Club, and coinciding with Women's History Month, "One Book, One New York" features five acclaimed books, all written by women, including Fatima Farheen Mirza's A PLACE FOR US (SJP for Hogarth, paperback edition on sale now). To view all of this year's finalists, click here.
The publishers of each of the nominated books have donated a total of 2,500 copies to the 219 library branches in all five boroughs, and all five titles are also available in bookstores across New York City.
Beginning on April 1 and continuing throughout the month of April, New Yorkers will be able to cast their votes here to determine the one book NYC will read together.
Seeking stories written by NYC-based women authors, the Mayor's Office of Media and Entertainment and the BuzzFeed News's book and culture editors consulted with literary leaders at the New York Public Library and Brooklyn's new Center for Fiction for suggestions about which books to include in this year's "One Book, One New York." Eventually, the list was whittled down to five titles.
Each of the five nominated authors has a deep connection to New York City, including Fatima Farheen Mirza, who commented, "My first morning in NYC, I took the subway to the Schomburg Center where James Baldwin's personal letters and notes were on display for the first time; and my first year living here, I walked up the beautiful steps of Brooklyn Public Library on Grand Army Plaza to spend hours editing A PLACE FOR US. It quickly became a second home, and it was there, in the children's section, that I finished the final draft. I work with middle school and undergraduate students in Brooklyn and Manhattan, which is a weekly reminder that though there is such diversity of experience, it is through stories that we recognize ourselves in another, and expand our empathy and understanding for each other."
On Tuesday, April 23 at 6:30 pm, authors Fatima Farheen Mirza, Patti Smith, Jacqueline Woodson, Min Jin Lee and David Mohr, the son of Nicholasa Mohr, will be featured as part of the special event panel discussion at the Celeste Bartos Forum at the NYPL on Fifth Avenue. The event is free and open to the public on a first come, first served basis. Click here to register.
The Mayor's Office of Media is also pleased to announce an exciting new feature of this year's "One Book" program. For the first time, the winning book will be also be the month-long focus of the national BuzzFeed Book Club in July, where enthusiastic book lovers across the country can join New Yorkers to sign up and discuss the winning book together via Facebook on the BuzzFeed News website with BuzzFeed's Books editor and the winning author.
In September, "One Book, One New York" will culminate with an event featuring the winning author at the new Center for Fiction in Brooklyn at 15 Lafayette Ave.
"One Book, One New York" is intended not only to encourage a sense of community among New Yorkers, but also to support the City's book publishing and bookselling industries. In recent years, both the publishing and bookselling industries have faced significant challenges. There are currently 55 independent bookstores and 8 Barnes and Noble bookstores in NYC. The "One Book, One New York" campaign recognizes how vital bookstores are in NYC neighborhoods, as they often serve as a meeting place for residents to come together and exchange ideas.
Posted: March 5, 2019