Featured Author Event: Abdul-Razak Zachariah (Brooklyn)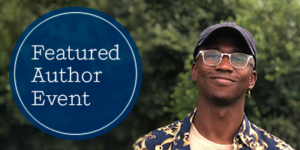 Colleagues with children looking for a daytime weekend activity in Brooklyn take note: Dial Books for Young Readers author Abdul-Razak Zachariah will be discussing and reading from his book, THE NIGHT IS YOURS, on Saturday, October 26, for Storytime at Books Are Magic (225 Smith Street), beginning at 11:00 AM, and on Sunday, October 27, for Storytime at Greenlight Books (Prospect Lefferts Gardens location, 632 Flatbush Avenue), beginning at 11:30 AM, and for Storytime at Greenlight Books (Fort Greene location, 686 Fulton Street), beginning at 1:30 PM.
This glowing, empowering picture book, with illustrations by New York Times bestselling illustrator Keturah A. Bobo, celebrates blackness and self-confidence. Zachariah's lyrical text, narrated to a young girl named Amani by her father, follows her as she plays an evening game of hide-and-seek with friends at her apartment complex. The moon's glow helps Amani find the last hidden child, and seems almost like a partner to her in her game, as well as a spotlight pointing out her beauty and strength.
The character of Amani was inspired by Zachariah's sister, Aisha. "We grew up with a lot of stereotypes," Yale University alumnus Zachariah said in a Yale News article. "Apartment complexes were assumed to be dangerous spaces. Nighttime was thought of as a dangerous time. I wanted to present apartments and the night as beautiful — the community watching over each other."
THE NIGHT IS YOURS is a gorgeous bedtime read-aloud about joy and family love and community, and most of all about feeling great in your own skin.
Posted: October 25, 2019