Featured Author Event: Alejandro Zambra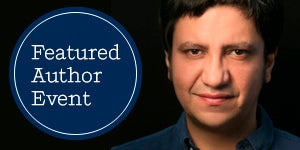 Chilean author Alejandro Zambra will celebrate the release of his new, boldly unconventional book MULTIPLE CHOICE (Penguin Books) on Tuesday (7/19) at 7:00 pm at McNally Jackson Books in New York City.
Already widely known for his original approach to fictional literature, Zambra outdoes himself in MULTIPLE CHOICE. Written in the form of a ninety-question standardized test that Zambra took as a student in Chile, the book invites the reader to truly become engaged in the stories by pondering the meaning behind Zambra's words and that of storytelling altogether. The power of the Zambra's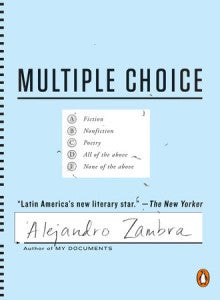 execution has caught the attention of many media outlets and has landed the book on the summer reading lists of Elle, Huffington Post, Vox, BBC, and The Wall Street Journal, among others. The New Yorker calls Zambra "Latin America's new literary star" and The New York Times Book Review stated that he is "The most talked-about writer to come out of Chile since Bolaño." In MULTIPLE CHOICE, you'll find stories of Chilean politics, family, education, and independent thinking that will awaken you to both the playfulness and gravity of Zambra's work.
Zambra is also the author of My Documents, a New York Times Book Review  Editor's Choice as well as the novels Ways of Going Home, The Private Lives of Trees, and Bonsai. His other stories have appeared in publications such as the New Yorker, Vice, the Paris Review, and Harper's and he is the recipient of several international awards.
Posted: July 14, 2016