Featured Author Event: Ben Dolnick (Washington, D.C.)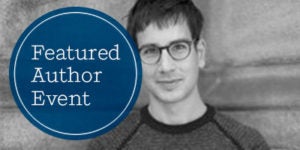 Author Ben Dolnick will be at Politics & Prose bookstore in Washington, D.C. this Saturday, February 17, presenting his latest novel, THE GHOST NOTEBOOKS (Pantheon), a supernatural story of love, ghosts, and madness as a young couple, newly engaged, become caretakers of a historic museum. The event will begin at 6:00 pm.
When Nick Beron and Hannah Rampe decide to move from New York City to the tiny upstate town of Hibernia, they aren't exactly running away, but they need a change. Their careers have flatlined, the city is exhausting, and they've reached a relationship stalemate. Hannah takes a job as live-in director of the Wright Historic House, a museum dedicated to an obscure nineteenth-century philosopher, and she and Nick swiftly move into their new home. The town's remoteness, the speed with which Hannah is offered the job, and the lack of museum visitors barely a blip in their consideration.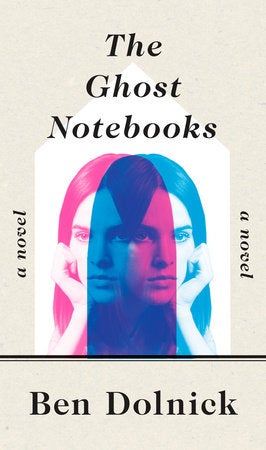 At first, life in this old, creaky house feels cozy—they speak in Masterpiece Theater accents and take bottles of wine to the swimming hole. But as summer turns to fall, Hannah begins to have trouble sleeping and she hears whispers in the night. One morning, Nick wakes up to find Hannah gone. In his frantic search for her, Nick will discover the hidden legacy of Wright House: a man driven wild with grief, and a spirit aching for home.
"Dolnick's immersive novel, about how little people know about their loved ones, adds a supernatural element to that topic . . . Nick's convincing narration, a chronicle of blind spots and good intentions, is chief among the devices Dolnick deploys to give familiar motifs a contemporary sensibility in this ghost tale, love story, mystery, and bildungsroman." – Publishers Weekly
Ben Dolnick is also the author of the novels At the Bottom of Everything, You Know Who You Are, and Zoology.  In addition, his work has appeared in GQ and The New York Times, and on NPR.
Posted: February 16, 2018