Featured Author Event: Charles C. Mann (Seattle)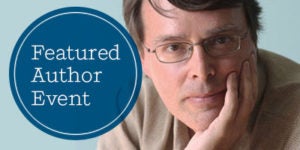 Environmental historian and bestselling, award-winning author Charles C. Mann presents his new book, THE WIZARD AND THE PROPHET (Knopf) on Thursday, January 25, at Seattle University in the Pigott Auditorium, beginning at 7:00 pm.  Mann will be giving his own perspective of his exploration. 
In forty years, Earth's population will reach ten billion. Can our world support that? What kind of world will it be? Those answering these questions generally fall into two deeply divided groups–Wizards and Prophets, as Charles Mann calls them in this balanced, authoritative, nonpolemical new book. The Prophets, he explains, follow William Vogt, a founding environmentalist who believed that in using more than our planet has to give, our prosperity will lead us to ruin. "Cut back!" was his mantra.  Otherwise everyone will lose! The Wizards are the heirs of Norman Borlaug, whose research, in effect, wrangled the world in service to our species to produce modern high-yield crops that then saved millions from starvation. Innovate! was Borlaug's cry. Only in that way can everyone win! Mann delves into these diverging viewpoints to assess the four great challenges humanity faces–food, water, energy, climate change–grounding each in historical context and weighing the options for the future. With our civilization on the line, the author's insightful analysis is an essential addition to the urgent conversation about how our children will fare on an increasingly crowded Earth.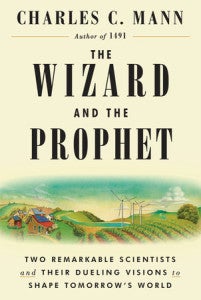 A Kirkus starred review states, "Mann's most spectacular accomplishment is to take no sides. Readers will thrill to the wizards' astounding advances and believe the prophets' gloomy forecasts, and they will also discover that technological miracles produce nasty side effects and that self-sacrifice, as prophets urge, has proven contrary to human nature. An insightful, highly significant account that makes no predictions but lays out the critical environmental problems already upon us."
Mann, a correspondent for The Atlantic, Science, and Wired, has also written for Fortune, The New York Times, Smithsonian, Technology Review, Vanity Fair, and The Washington Post, as well as for the TV network HBO and the series Law & Order. A three-time National Magazine Award finalist, he is the recipient of writing awards from the American Bar Association, the American Institute of Physics, the Alfred P. Sloan Foundation, and the Lanna Foundation. His book 1491 won the National Academies Communication Award for best book of the year.
Posted: January 23, 2018