Featured Author Event: Chris Pavone (NYC)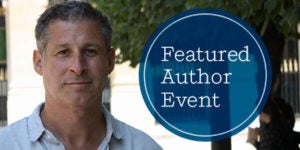 Colleagues in and around NYC are invited to attend a special appearance by New York Times bestselling author Chris Pavone, on Wednesday, May 8, at Barnes & Noble Tribeca (97 Warren St.). Beginning at 7:00 p.m., Pavone will talk about his new novel, THE PARIS DIVERSION, published by Crown, with a Q&A to be followed by a book signing. For more details about this event, click here.
THE PARIS DIVERSION is a pulse-pounding thriller featuring Kate Moore, who discovers that a massive terror attack across Paris is not what it seems – and that it involves her family.
Here is a sampling of praise: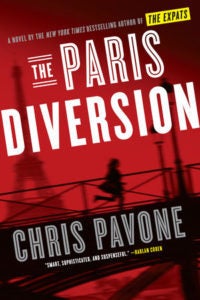 "I nominate Kate Moore, the protagonist of Chris Pavone's sizzling new thriller THE PARIS DIVERSION for patron saint of working wives and mothers everywhere." –New York Times Book Review
"Mr. Pavone, who had a previous career in publishing, knows the nuts and bolts of effective thriller-writing as well as any author on the best-sellers list. This involving work has been skillfully engineered for maximum reader enjoyment…A deliciously twisty thriller." –The Wall Street Journal
"Chris Pavone's THE PARIS DIVERSION is the best espionage novel I've read this year. Smart, sophisticated and suspenseful, this is Pavone's finest novel to date—and that's saying something." –HARLAN COBEN, #1 New York Times bestselling author of Fool Me Once
CHRIS PAVONE is the New York Times bestselling author of three previous novels, The Travelers, The Accident, and The Expats, winner of the Edgar and Anthony Awards for best first novel. He was a book editor for nearly two decades and lives in New York City with his family.
Posted: May 6, 2019