Featured Author Event: Dan Harris (NYC)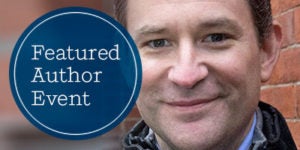 Dan Harris, co-anchor of ABC's Nightline and the weekend editions of Good Morning America, will present MEDITATION FOR FIDGETY SKEPTICS: A 10% Happier How-To Book (Spiegel & Grau) in conversation with CNN's Anderson Cooper, along with Jeff Warren and Carlye Adler. Enjoy the chance to become 10% happier on Sunday, January 14 at the 92nd Street Y, in Kaufmann Hall, at 5:00 pm. 
Harris used to think that meditation was for people who collect crystals, play Ultimate Frisbee, and use the word "namaste" without irony. After he had a panic attack on live television, he went on a strange and circuitous journey that ultimately led him to become one of meditation's most vocal public proponents.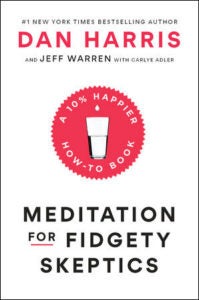 Harris and his friend Jeff Warren, a masterful teacher and "Meditation MacGyver," embark on a cross-country quest to tackle the myths, misconceptions, and self-deceptions that stop people from meditating. They rent a rock-star tour bus (whose previous occupants were Parliament Funkadelic) and travel across eighteen states, talking to scores of would-be meditators—including parents, military cadets, police officers, and even a few celebrities. They create a taxonomy of the most common issues ("I suck at this," "I don't have the time," etc.) and offer up science-based life hacks to help people overcome them.
In author of The Four Tendencies and The Happiness Project, Gretchen Rubin 's words, "If you're like many people, you're intrigued by the promise of meditation but don't know how to begin—or you've benefited from meditation in the past but need help to get started again. If so, Dan Harris has written the book for you."
Harris is also the author of 10% Happier, a #1 New York Times bestseller. He went on to launch the 10% Happier podcast and app called 10% Happier: Meditation for Fidgety Skeptics. Jeff Warren is a writer, meditation instructor, and founder of the Consciousness Explorers Club, a meditation adventure group in Toronto. Carlye Adler is a journalist and co-author of many books, including three New York Times bestsellers.
Posted: January 11, 2018