Featured Author Event: Emily Culliton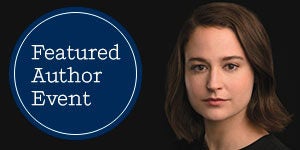 Join Books are Magic in welcoming author Emily Culliton as she discusses and signs her hilarious and highly entertaining debut novel THE MISFORTUNE OF MARION PALM (Knopf) on Wednesday, August 16 at 7:30pm.
THE MISFORTUNE OF MARION PALM tells the story of Marion Palm, an embezzling mother, who takes the reader on a journey when the school Marion has been embezzling from conducts an audit. Suddenly, Marion is grabbing stacks of cash and fleeing the country, leaving behind her husband and two daughters. Told through the family members' alternating perspectives, the book is sure to entice any reader.
"This debut novel has what many others lack: a wicked sense of humor. Verdict: With her mordant wit, deft plotting, and clever storytelling, Culliton is a young novelist to watch," says Leslie Patterson from Library Journal (Starred Review).
Emily Culliton is a PhD candidate at the University of Denver for fiction and earned her MFA from the University of Massachusetts Amherst. She was born and raised in Brooklyn.
To RSVP for the event and learn more, click here.
Click here to add this Featured Author Event to your calendar.
Posted: August 11, 2017