Featured Author Event: Hilary Jacobs Hendel (NYC)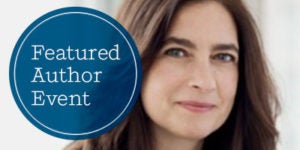 Psychoanalyst and AEDP psychotherapist Hilary Jacobs Hendel will share fascinating patient stories and dynamic exercises that help you connect to healing emotions, ease anxiety and depression, and discover your authentic self in her new book, IT'S NOT ALWAYS DEPRESSION: Working the Change Triangle to Listen to the Body, Discover Core Emotions, and Connect to Your Authentic Self (Spiegel & Grau).  Join this book launch event on Wednesday, February 7, from 7:00 to 8:00 p.m. in The Strand's Rare Book Room.  Hendel will be in conversation with Dr. Courtney Rennicke, a Columbia University trained clinical psychologist, who specializes in attachment-focused approaches (DDP, AEDP) to working with adults, children and families.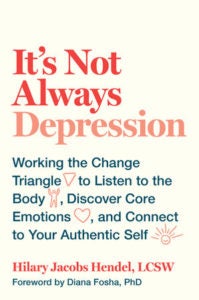 Whereas conventional therapy encourages patients to talk through past events that may trigger anxiety and depression, accelerated experiential dynamic psychotherapy (AEDP), the method practiced by Jacobs Hendel and pioneered by Diana Fosha, PhD, teaches us to identify the defenses and inhibitory emotions (shame, guilt, and anxiety) that block core emotions (anger, sadness, fear, disgust, joy, excitement, and sexual excitement). Fully experiencing core emotions allows us to enter an openhearted state where we are calm, curious, connected, compassionate, confident, courageous, and clear.
Hendel provides navigational tools, body and thought exercises, candid personal anecdotes, and profound insights gleaned from her patients' remarkable breakthroughs. She shows us how to work the Change Triangle in our everyday lives and chart a deeply personal, powerful, and hopeful course to psychological well-being and emotional engagement.
Hilary Jacobs Hendel, LCSW, received her BA in biochemistry from Wesleyan University and an MSW from Fordham University. She is a certified psychoanalyst and an AEDP psychotherapist and supervisor. She has published articles in THE NEW YORK TIMES and professional journals. Jacobs Hendel also consulted on the psychological development of characters on AMC's Mad Men.
Posted: February 6, 2018