Featured Author Event: Jamil Zaki (San Francisco)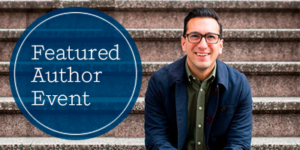 Don't miss out, Bay Area colleagues. Jamil Zaki will discuss his Crown book, THE WAR FOR KINDNESS: Building Empathy in a Fractured World, on Wednesday, June 26, at the Commonwealth Club. His talk begins at 7:00 pm, followed by a book signing at 8:00 pm.
The world is changing. Empathy is in short supply. Isolation and tribalism are rampant. In 2006, Barack Obama said that the United States was suffering from an "empathy deficit." Since then, things only seem to have gotten worse.
THE WAR FOR KINDNESS shows readers that it doesn't have to be this way. In his new book, Mr. Zaki shares cutting-edge research, including experiments from his own lab, showing that empathy is not a fixed trait—something we're born with or not—but rather a skill that can be strengthened through effort. He also tells the stories of people who embody this new perspective, fighting for kindness in the most difficult of circumstances. Through experience and testimonials, readers will began to understand the complexities of humanity. Written with clarity and passion, THE WAR FOR KINDNESS is an inspiring call to action.
Jamil Zaki is a professor of psychology at Stanford University and the director of the Stanford Social Neuroscience Lab. His writing has appeared in The New York Times, The Washington Post, The New Yorker, and The Atlantic.
Jamil Zaki photo: © Sarah Deragon
Posted: June 25, 2019