Featured Author Event: Jasmine Guillory (Denver)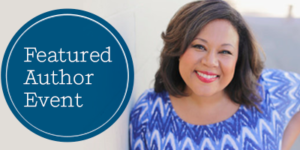 Colorado colleagues are cordially invited to a Romance Readings event, with novelist Jasmine Guillory, who will discuss and read from her new Berkley book, THE WEDDING PARTY.  Fellow Berkley author Alexa Martin, whose novels were inspired by the eight years she spent as an NFL wife, will also appear and read an excerpt her latest title, FUMBLED. Both authors will sign their books at this free  event , which will take place beginning at 2;00 p.m. on  Sunday, July 21 at the Tattered Cover Book Store in Denver.
Guillory is the New York Times bestselling author of THE WEDDING DATE  and  THE PROPOSAL.  Her new and exhilarating romance, THE WEDDING PARTY is fun, smart and entertaining read.   Maddie and Theo are Alexa's best friends and they hate each other. But they can't stop thinking about each other. With Alexa's wedding approaching, they find themselves sneaking off together, agreeing they would end it once the wedding is over. When it's suddenly pushed up and they only have a few months left of secret rendezvouses, they find themselves regretting that the end is near. But as with any engagement with a nemesis, there are unspoken rules. First and foremost, don't fall in love.
Martin, also the author of  INTERCEPTED and the upcoming BLITZED, continues The Playbook series with FUMBLED.  Poppy moved across the country when she was sixteen and pregnant to find a new normal. She's built a life she loves. T.K. Moore, the starting wide receiver for the Denver Mustangs, dreamt his entire life about being in the NFL. Maybe at one point he thought his future would play out with his high school sweetheart by his side, but Poppy is long gone and he's moved on. When Poppy and TK cross paths, emotions they've suppressed for years come rushing back. But with secrets they never told each other, they'll need more than a dating playbook to help them navigate their relationship.
Jasmine Guillory is the New York Times bestselling author of The Wedding Date, The Proposal, and The Wedding Party. Her work has appeared in Cosmopolitan, Real Simple, Oprah Magazine.com, and Shondaland.com. She lives in Oakland, California.
Alexa Martin is a writer and stay at home mom. She lives in Colorado with her husband, a former NFL player who now coaches at the high school where they met, their four children, and a German Shepherd. When she's not telling her kids to put their shoes on…again, you can find her catching up with her latest book boyfriend or on Pinterest pinning meals she'll probably never make.
Posted: July 17, 2019