Featured Author Event: Jessica Blank (NYC)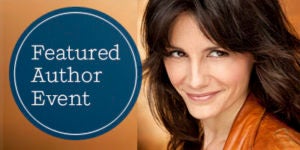 G.P. Putnam's Sons Books for Young Readers author Jessica Blank will be sharing her stunning new novel, LEGACY, at her launch party. The launch party will take place at The Word Bookstore in Brooklyn on Wednesday, August 8, at 7:00pm.
LEGACY begins in the aftermath of tragedy. Ever since her older brother Andy died, Alison's life has been just as dark as her home in Tacoma, Washington—her mother never came out of mourning, her father abandoned them, and Alison's reputation has been tarnished after a year of hanging out with Andy's hard-partying friends. Alison's plan to take the path of least resistance in her last year of high school—spending time with her punk-rock boyfriend and doing the bare minimum in school—goes awry when an explosive fight with her mother drives her to run away.
At first, joining a group of radical environmentalists who are occupying a Washington State forest is simply about having a place to crash. But the ancient woods prove to be as vibrant and welcoming as they are vulnerable, and Alison soon realizes, for the first time in her life, that she is a force to be reckoned with. As tensions in the forest escalate and confrontations with authorities become physical, Alison has to decide whether she is willing to risk it all to fight for what she believes in. In this gripping literary work, Blank draws on the anti-establishment and radical mood of the 1990s to tell the tale of a girl struggling to find the strength and courage to do what is right for the world and for herself.
Jessica Blank is the author of ALMOST HOME and KARMA FOR BEGINNERS. She is an actor, writer, and director for film, television, and theater. With her husband Erik Jensen, Blank wrote the plays The Exonerated, Aftermath, and How to Be a Rock Critic, as well as the film version of The Exonerated. They adapted and directed the feature film version of ALMOST HOME, which is slated for festival release in 2018. Blank has made TV show appearances in Blue Bloods, High Maintenance, Made in Jersey, Elementary, Bored to Death, Rescue Me, and many more, as well as in over a dozen films.
Posted: August 8, 2018