Featured Author Event: Jessica Winter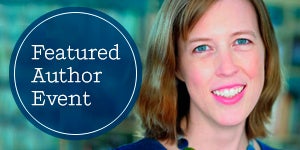 Features editor at Slate, Jessica Winter will celebrate the release of her new novel BREAK IN CASE OF EMERGENCY (Knopf) on 7/12 at 7pm at BookCourt in Brooklyn. Winter will be joined by Rebecca Traister, writer-at-large forNew York magazine and a contributing editor at Elle, for a reading, audience Q&A, and book signing.
BREAK IN CASE OF EMERGENCY is the first novel from Jessica Winter who is also the former culture editor of Time. Winter puts a sharp, satirical twist on workplace drama as well as the experiences of an early thirty-something navigating friendships, fertility, and marriage. Full of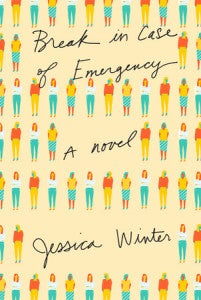 comedy, harsh insights, and tender moments, BREAK IN CASE OF EMERGENCY brings a fresh, yet sarcastic perspective to the modern world in which we live. The book has already caught the attention of major media sources including Marie Claire and has been chosen as one of Elle Magazine's 19 Summer Books That Everyone Will Be Talking About.
Joining Winter in conversation is acclaimed journalist and author, Rebecca Traister. Aside from New York magazine, Traister has written for Elle, The New Republic, Salon, The New York Times and many more. Her first book Big Girls Don't Cry, on the 2008 presidential election, women, and cultural feminism, was published in 2010 and went on to become a New York Times Notable Book. Her second book, All the Single Ladies was released in March of 2016 and investigates single women in the twenty-first century. All the Single Ladies is a New York Times bestseller and Traister has been praised for her in-depth research that sheds light on the lives of unmarried women in America and the historical context that led us to this current state.
Posted: July 8, 2016