Featured Author Event: Julie Barton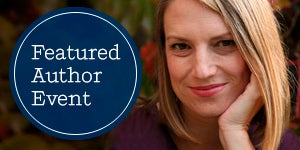 On Friday, August 5, Julie Barton will talk about her memoir DOG MEDICINE: How My Dog Saved Me from Myself (Penguin Books) from 7:00 to 8:00 pm in the Rare Book Room at Strand Book Store in Manhattan.
One year after she graduated from college, Julie Barton found herself collapsed on her kitchen floor. She was 22 years old, living in Manhattan, and severely depressed. After moving home to Ohio, more dark days followed and Barton plunged into suicidal depression. Therapy wasn't working,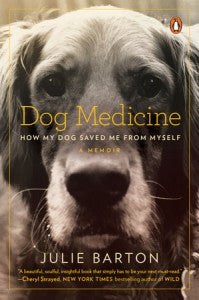 the efforts of her psychiatrists and family members weren't helping either. When Barton decided to adopt a Golden Retriever puppy named Bunker, things finally started to turn around and Barton began the path to recovery. DOG MEDICINE is at once a love story and an illustration of the healing power of animals. Barton transcends the difficult subject matter and provides hope that even troubled minds and hearts can be mended.
Joining Barton for the reading will be New York Therapy Animals, the NYC affiliate of R.E.A.D.® Reading Education Assistance Dogs® children's literacy program. Come meet Barton, some furry friends, and find out anything you'd like to know about therapy animals. This event is free and open to the public, please RSVP here.
Posted: August 3, 2016