Featured Author Event: Leila Slimani (Berkeley)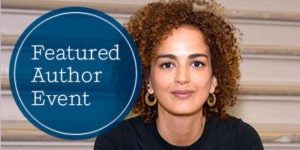 Northern California colleagues take note: author Leila Slimani, winner of the Prix Goncourt in France, will be discussing her novel, THE PERFECT NANNY (Penguin Books), at the new Women Lit program at the Bay Area Book Festival Theater on Sunday, April 8. Translated by Sam Taylor, THE PERFECT NANNY was named one of 2018's Most Anticipated Books by NPR's Weekend Edition, Real Simple, The Millions, The Guardian, Bustle, and Book Riot. Join Leila at Peet's Theater at the Berkeley Repertory, from 7:00 pm to 9:00 p.m., followed by a book signing.
Building tension with every page, THE PERFECT NANNY is a compulsive, riveting, bravely observed exploration of power, class, race, domesticity, motherhood, and madness—and the American debut of an immensely talented writer. When Myriam decides to return to work as a lawyer after having children, she and her husband look for the perfect nanny for their son and daughter. They never dreamed they would find Louise: a quiet, polite, devoted woman who sings to the children, cleans the family's chic Paris apartment, stays late without complaint, and hosts enviable kiddie parties. But as the couple and the nanny become more dependent on one another, jealousy, resentment, and suspicions mount, shattering the idyllic tableau.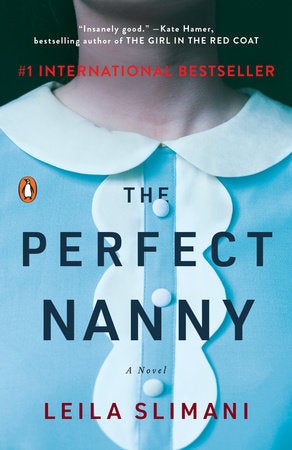 "I think this might be one of the most important books of the year. You can't unread it. . . . If you've ever taken care of a kid, even if, just on a bus, someone has handed you a child for five seconds as they rummage through their purse, this will do something to you. . . . At the end of reading this book, I was so devastated, but I really felt like I was looking at the world through new eyes." —Barrie Hardymon, NPR's Weekend Edition
Leila Slimani is the first Moroccan (and pregnant) woman to win France's most prestigious literary prize, the Goncourt, which she won for THE PERFECT NANNY. A journalist and frequent commentator on women's and human rights, she is French president Emmanuel Macron's personal representative for the promotion of the French language and culture. Born in Rabat, Morocco, in 1981, she now lives in Paris with her French husband and their two young children.
Posted: April 3, 2018