Featured Author Event: Lili Wright (Indiana)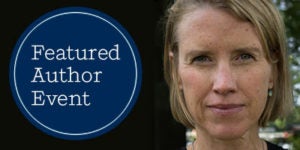 Journalist and author Lili Wright presents and signs copies of her first novel DANCING WITH THE TIGER (Marian Wood Books/Putnam) at Eli's Bookstore in Greencastle, Indiana on Saturday, December 10.  Taut, acidly witty, menacingly erotic, and often absolutely terrifying, this literary thriller introduces a powerful storyteller.  DANCING WITH THE TIGER was an Edgar Finalist for Best First Novel, and a Semifinalist for the 2017 VCU Cabell First Novelist Award.  Wright will begin her discussion at 1:00 p.m. and sign copies of her book until 5:00pm.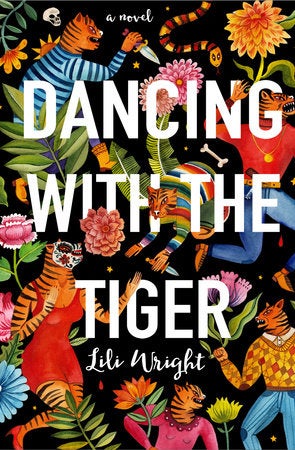 The book opens with a meth-addicted grave robber unearthing the death mask of Montezuma, setting off a violent struggle for its possession. There is the drug lord who employs him, and who would kill for that mask. There is the expat American collector, sinister and possibly mad. There is the greatly respected curator, who for a fee will provide provenances for his country's looted artifacts, and his long-suffering housekeeper, a deeply religious lesbian in a culture of machismo, who despises her patron. And there is the looter himself, who has stolen the mask and is now running for his life.
Above all, there is Anna Ramsey, an American with a history of bad choices, who has hidden behind a mask all her adult life. A deeply wounded woman, Anna knows that masks protect and conceal. Anna is a heroine for our times, as she searches for the courage to remove her mask and show her true face.
"A whirling tale of art and its sometimes sordid acquisition…[In] short, punchy chapters…[Dancing with the Tiger] races through the antics of…[a] rapacious cadre of thieves, collectors, murderers, bounty hunters and art lovers…[Wright] explores the ethical implications of collecting and its scent of exploitation [and] takes us into the underground world of art laundering, where stolen objects are washed clean by corrupt dealers with fake provenance papers…[Lots of] valuable insights to unearth in this wild novel."—The Washington Post
Posted: December 7, 2017