Featured Author Event: Maeve Higgins (NYC)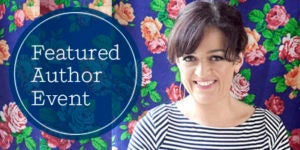 Penguin Books author Maeve Higgins will be sharing her timely memoir, MAEVE IN AMERICA: Essays by a Girl From Somewhere Else, at The Strand in the Rare Book Room on Tuesday, August 7, from 7:00 pm to 8:00 pm.
In MAEVE IN AMERICA, Maeve takes us on the journey she underwent to find herself in New York City. Already a bestselling memoirist and comedian in her native Ireland at the age of 31, Maeve decided it was time to leave the only home she had ever known in search for something more.
MAEVE IN AMERICA boasts a collection of stories both hilarious and heartwarming – here are tales of being unable to afford a dress for the dance, of learning to live with yourself while you're still figuring out how to love yourself, and of the true significance of realizing what type of shelter dog you would be. Through her poignant and humorous prose, Maeve paints a brilliantly humorous and intimate portrait of a woman who aims for the stars but hits the ceiling, and the inimitable city that helped shape who she is, even as she searches for the words to make sense of it all.
Maeve Higgins is the host of the hit podcast Maeve in America: Immigration IRL, a contributing writer for The New York Times, and a comedian who has performed all over the world, including in her native Ireland, Edinburgh, Melbourne, and Erbil. Now based in New York, she cohosts Neil deGrasse Tyson's StarTalk, both the podcast and the TV show on National Geographic, and has also appeared on WNYC's 2 Dope Queens and on Comedy Central's Inside Amy Schumer.
Posted: August 2, 2018