Featured Author Event: Martin Walker (Washington, DC)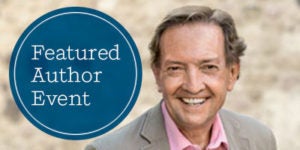 Attention colleagues in the vicinity of Washington, DC: Knopf author Martin Walker will be discussing his new book THE BODY IN THE CASTLE WELL during a special event at the Politics & Prose Bookstore in DC on Monday, June 10. This stop on Walker's author tour kicks off at 7:00 p.m.
Unconventional village policeman Bruno returns in Walker's latest addition to his popular series. When Claudia, a young American, turns up dead in the courtyard of an ancient castle in Bruno's jurisdiction, her death is assumed to be an accident related to opioid use. But her doctor persuades Bruno that things may not be so simple. Thus begins an investigation that leads Bruno to Monsieur de Bourdeille, the scholar with whom the girl had been studying, and then through that man's past. He is a renowned art historian who became extraordinarily wealthy through the sale of paintings that may have been falsely attributed–or so Claudia suggested shortly before her death. In his younger days, Bourdeille had aided the Resistance and been arrested by a Vichy policeman whose own life story also becomes inexorably entangled with the case. Also in the mix is a young falconer who works at the Château des Milandes, the former home of fabled jazz singer Josephine Baker. In the end, of course, Bruno will tie all the loose threads together and see that justice is served–along with a generous helping of his signature Périgordian cuisine.
Martin Walker is a senior fellow of the Global Business Policy Council, a private think tank based in Washington, DC. He is also editor in chief emeritus and international affairs columnist at United Press International. His previous novels in the Bruno series are Bruno, Chief of Police; The Dark Vineyard; Black Diamond; The Crowded Grave; The Devil's Cave; The Resistance Man; The Children Return; The Patriarch; Fatal Pursuit; and The Templars' Last Secret, all international bestsellers. He and his wife Julia Watson live in Washington, DC, and the Dordogne region of southwest France, where his series is set.
Posted: June 6, 2019