Featured Author Event: Melissa Savage (Denver)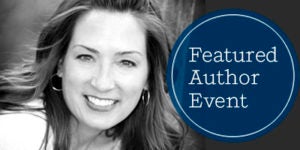 Attention Colorado colleagues with children: young readers author Melissa Savage will talk about and read from her new Random House Children's Books title, THE TRUTH ABOUT MARTIANS, at BookBar in Denver on Saturday, October 27, from 2:00 to 4:00 p.m. Melissa will also be signing copies of her charming middle-grade novel, packed with adventure and heart, about a boy and his best friends, who set out to discover the aliens that crash-landed next to their Roswell, New Mexico farm.
Mylo never really believed in Martians, unless they had a starring role in one of his comic books. But then a flying saucer crash-lands next to his Roswell, New Mexico, ranch, and he starts to hear voices–like someone is asking for his help. With his best friend Dibs and crush Gracie by his side, and his Cracker Jack superhero membership card, a slingshot, and a small American flag–for peace–in tow, Mylo sets out on an epic adventure to investigate the crash and find the Martians. But he and his friends end up discovering more about the universe than they ever could have imagined.
Melissa Savage is also the author of LEMONS and is a child and family therapist. Even though she's never actually seen a Bigfoot or a Martian in person, Melissa loves to learn and write about the mysteries of cryptozoology for children. She lives in Minneapolis.
Posted: October 26, 2018