Featured Author Event: Mike Tyson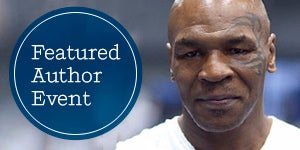 Mike Tyson, heavyweight champion and New York Times bestselling author of UNDISPUTED TRUTH, will join Paul Holdengraber, founder and director of Live from the New York Public Library, to discuss Tyson's new memoir, IRON AMBITION: My Life with Cus D'Amato, for one night only at Kings Theatre in Brooklyn. The event will take place on Thursday, June 1st at 7:30 pm. Tickets are available here.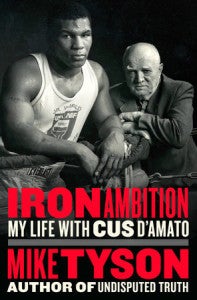 Launching with Blue Rider Press on May 30th, IRON AMBITION is an intimate look at the life and leadership lessons of Cus D'Amato, the legendary boxing trainer and Tyson's surrogate father.
Tyson is the former undisputed heavyweight champion of the world, and the first boxer to ever hold the three biggest belts in prizefighting–the WBC, WBA, and IBF world heavyweight titles–simultaneously. Tyson's enduring appeal has launched him into a career in entertainment: he was a standout in the blockbuster films The Hangover and The Hangover 2, and recently he has earned tremendous acclaim for his one-man show Mike Tyson: Undisputed Truth. Tyson has launched a clothing company (Roots of Fight) and Tyrrhanic Productions, which currently has several film projects in development. In 2011 Tyson was inducted into the Boxing Hall of Fame.
Posted: April 18, 2017