Featured Author Event: Miriam Parker (NYC)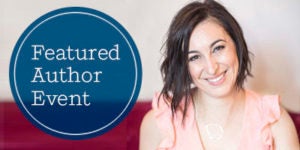 Dutton author Miriam Parker will be sharing her captivating debut novel, THE SHORTEST WAY HOME, at Books are Magic in Brooklyn, on Wednesday, August 1, from 7:30 pm to 8:30 pm. The event will feature Miriam in conversation with our very own Rachel Fershleiser, Senior Director of Marketing, Alfred A. Knopf, Pantheon, Schocken Books.
THE SHORTEST WAY HOME begins with Hannah on the verge of having it all. With a high-paying job, a Manhattan apartment, and a boyfriend about to propose, all she and Ethan have to do is make it through the last few of weeks of grad school.
But Hannah's plans go awry when, on a romantic weekend getaway in Sonoma, she is spontaneously offered a marketing job at a family-run winery and does not immediately turn it down. And then Hannah impulsively does the unthinkable – she takes a leap of faith. Hannah's decision throws her into a new life, and she soon finds that her mission to rescue the failing winery becomes a mission to rescue Hannah from the life she thought she wanted. Through her humorous and heartfelt prose, Rachel takes us through the journey one woman undergoes in order to find her own happy ending.
Miriam Parker has worked in book publishing for more than sixteen years, and currently holds the position of Associate Publisher of Ecco. She has an MFA in Creative Writing from UNC Wilmington and a BA in English from Columbia University. Miriam's short stories have been published in The Florida Review and Fourteen Hills. She was a finalist for the AWP Intro Journals Prize in Fiction in 2008. She currently lives in Brooklyn with her spaniel, Leopold Bloom.
Posted: July 29, 2018