Featured Author Event: Mona Awad (Denver)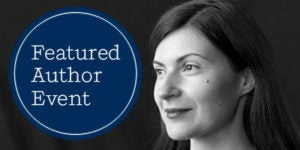 Attention colleagues in Colorado: Mona Awad, author of BUNNY, published by Viking, is appearing at Tattered Cover Book Store on Colfax Avenue in Denver on Wednesday, June 19. Awad's talk will be followed by a Q&A and book signing.
From the award-winning author of 13 Ways of Looking at a Fat Girl comes a spellbinding new novel about the female experience. BUNNY is a down-the-rabbit-hole tale of loneliness and belonging, friendship and desire, and the fantastic and terrible power of the imagination.
Samantha Heather Mackey couldn't be more of an outsider in her small, highly selective MFA program at New England's Warren University. A scholarship student who prefers the company of her dark imagination to that of most people, she is utterly repelled by the rest of her fiction writing cohort–a clique of unbearably twee rich girls who call each other "Bunny," and seem to move and speak as one.
But everything changes when Samantha receives an invitation to the Bunnies' fabled "Smut Salon," and finds herself inexplicably drawn to their front door–ditching her only friend, Ava, in the process. As Samantha plunges deeper and deeper into the Bunnies' sinister yet saccharine world, beginning to take part in the ritualistic off-campus "Workshop" where they conjure their monstrous creations, the edges of reality begin to blur. Soon, her friendships with Ava and the Bunnies will be brought into deadly collision.
Mona Awad is a Canadian novelist and short-story writer. She has worked as a bookseller for various independent bookstores including Pages in Toronto, The King's English Bookshop in Salt Lake City and Blackwell Books in Edinburgh. The recipient of an MFA in Fiction from Brown University and a PhD in English and Creative Writing from the University of Denver, she has published work in Time, VICE, Electric Literature, McSweeney's, Los Angeles Review of Books, and elsewhere.
Posted: June 17, 2019