Featured Author Event: Naomi Jackson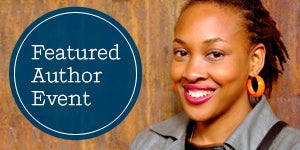 Naomi Jackson will present her debut novel THE STAR SIDE OF BIRD HILL (Penguin Books) at 7:00 p.m. at Community Bookstore in Brooklyn on Tuesday, August 30. Joining Jackson in conversation will be Jacqueline Woodson, National Book Award-winner and author of BROWN GIRL DREAMING (Nancy Paulsen Books).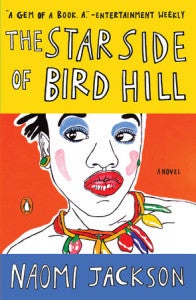 While studying at the Iowa Writers' Workshop, Ms. Jackson was awarded the Maytag Fellowship for Excellence in Fiction to complete her first novel, THE STAR SIDE OF BIRD HILL. Penguin Press first published the book in June 2015; most recently, a Penguin paperback edition was released. The novel, which follows two sisters who are suddenly sent from their home in Brooklyn to Barbados to live with their grandmother, was nominated for an NAACP Image Award and the Hurston/Wright Legacy Award in Debut Fiction and was long-listed for the National Book Critics Circle's John Leonard Prize and the Center for Fiction's First Novel Prize. Jackson's book has been reviewed and praised by several publications including The New York Times, The New Yorker, Kirkus Reviews, Oprah.com, NPR.org and more.
Fellow Penguin Random House author Jacqueline Woodson will be joining Jackson for a discussion. Ms. Woodson is the author of the New York Times Bestselling and National Book Award-winning memoir, BROWN GIRL DREAMING as well as more than two dozen other award-winning books for young readers. Woodson is a four-time Newbery Honor winner, a three-time National Book Award finalist, and a two-time Coretta Scott King Award winner. Woodson was also recently named the Young People's Poet Laureate by the Poetry Foundation.
Posted: August 25, 2016