Featured Author Event: Nate Chinen (Washington, D.C.)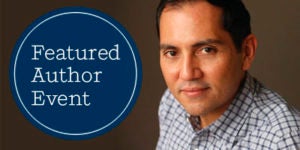 Music fan colleagues in the vicinity of Washington, D.C. take note: longtime jazz critic, columnist and author Nate Chinen will be discussing his new Pantheon book, PLAYING CHANGES: Jazz for the New Century, in conversation with Lauren Onkey, senior director of NPR Music, on Saturday, October 20, 7:00 – 8:00 p.m., at Politics & Prose Bookstore in D.C.
Chinen, one of jazz's leading critics, gives readers an invigorating, richly detailed portrait of the artists and events that have shaped the music of our time. This book is a compelling argument for the resiliency of the art form and a rejoinder to any claims about its calcification or demise.
"Playing changes," in jazz parlance, has long referred to an improviser's resourceful path through a chord progression. PLAYING CHANGES boldly expands on the idea, highlighting a host of significant changes—ideological, technological, theoretical, and practical—that jazz musicians have learned to navigate since the turn of the century. Woven throughout the book is a vibrant cast of characters—from the saxophonists Steve Coleman and Kamasi Washington to the pianists Jason Moran and Vijay Iyer to the bassist and singer Esperanza Spalding—who have exerted an important influence on the scene.
Nate Chinen has been writing about jazz for more than twenty years. He spent a dozen of them working as a critic for The New York Times and helmed a long-running column for Jazz Times. As the director of editorial content at WBGO, he works with the multiplatform program, Jazz Night in America, and contributes a range of coverage to NPR Music. An eleven-time winner of the Helen Dance—Robert Palmer Award for Excellence in writing presented by the Jazz Journalists Association, Chinen is also coauthor of Myself Among Others: A Life in Music, the autobiography of impresario George Wein.
Posted: October 16, 2018